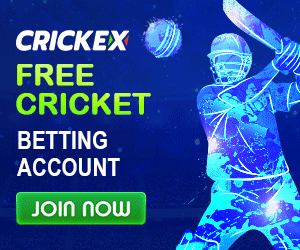 The Upcoming Season of the Caribbean Premier League is likely to kick off at the end of the Year. Caribbean Premier League successfully completed their 8 Seasons. So the Upcoming Season will be its 9th Edition. It is the Domestic Twenty20 Cricket League played in West Indies. CPL 2021 Live Match Where to Watch in India and Worldwide TV channels List announced officially.
The previous Season of CPL takes place from 18 August- 10 September 2020. On 10th September Trinbago Knight Riders and St Lucia Zouks faced each other in the finals. Whereas Trinbago Knight Riders Defeated St Lucia Zouks by 8 Wickets. Kieron Pollard from Trinbago Knight Riders awarded as Man Of the Series of CPL Season 8.
CPL 2021 Schedule and Start Date confirmed, Get Fixtures, Starting Date, Team Squad: Check Here
CPL Season 9 Player's Draft, Teams Squads
Six teams will take part in Caribbean Premier League 2021. Previous Season of the Caribbean Premier League Played under Safety measures and by taking all the Precautions. Covid-19 Pandemic was going on but fortunately, all the Players and Staff tested Negative for the Test. The Completed Tournament Conducted Smoothly.
Also See: Caribbean Premier League 2021 Auction date, Draft Teams List
Because of the Covid-19 Pandemic Previous Tournament held Behind closed Doors. So it is expected that in the Upcoming season also There will be No Audience. The audience is one of the Most Important for Tournament. Definitely, All the Players will Miss their fans cheering for them. Trinbago Knight Riders are the Most Successful team of the Caribbean Premier League. They Win CPL titles Four Times in just 8 Seasons.
Where to Watch CPL 2021 Live Match in India
Indian Cricket fans can catch the Telecast of Caribbean Premier League on Star Sports 2021. CPL 2021 follows the shortest form of Cricket. it is the most entertaining and Thrilling Format. So cricket fans will enjoy a Digital TV and Catch all the Thrilled Moments of the Caribbean Premier League. Flow Sports will Broadcast TV Score in the Caribbean.
Flow Sports' online website will broadcast the Digital TV in the Caribbean. While Hotstar App will provide TV in India. All Cricket fans need to have a Subscription and access through the Internet to catch the Score. So Make sure you watch Digital TV on Time.
Broadcasters list of CPL
| COUNTRY | PARTNER BROADCASTERS LIST |
| --- | --- |
| Argentina | Facebook |
| Afghanistan | Sony 6 |
| Africa – Sub Sahara | Econet |
| Anguilla | Digicel Play |
| Australia | Fox Sports |
| Austria | Facebook |
| Bangladesh | Sony 6 |
| Barbados | PLAY GO OTT (app) |
| Belgium | Facebook |
| Bermuda | Facebook |
| Bet to win (streaming) | Perform |
| Bolivia | Facebook |
| Bosnia & Herzegovina | Facebook |
| Brazil | Facebook |
| Brunei | Facebook |
| Bulgaria | Facebook |
| Canada | ATN |
| Cayman | Cayman 27 |
| Chile | Facebook |
| China | Facebook |
| Costa Rica | Facebook |
| Croatia | Facebook |
| Cyprus | Facebook |
| Czech Republic | Facebook |
| Denmark | Facebook |
| Denmark | Facebook |
| Dominica | Digicel Play |
| Estonia | Facebook |
| Falkland Islands | Facebook |
| Fiji | Facebook |
| Finland | Facebook |
| France | Facebook |
| Germany | Facebook |
| Gibraltar | Facebook |
| Greece | Facebook |
| Grenada | GBN |
| Guyana | NCN |
| Hong Kong | Facebook |
| Hungary | Facebook |
| India | Sony 6 |
| India | Facebook (first 3 overs each innings) |
| Indonesia | Facebook |
| Ireland | UNILAD |
| Italy | Facebook |
| Jamaica | TVJ |
| Japan | Facebook |
| Kenya | Facebook |
| Luxembourg | Facebook |
| Luxemburg | Facebook |
| Malaysia | Facebook |
| Malta | Facebook |
| Mexico | Facebook |
| Middle East | OSN |
| Montserrat | Digicel Play |
| Netherlands | Facebook |
| New Zealand | Sky Sports |
| Norway | Facebook |
| Pakistan | Facebook |
| Pakistan | Sony 6 |
| Panama | Facebook |
| Paraguay | Facebook |
| Peru | Facebook |
| Philippines | Facebook |
| Portugal | Facebook |
| Romania | Facebook |
| Russia | Facebook |
| Samoa | Facebook |
| Singapore | Facebook |
| Slovenia | Facebook |
| South Africa | Facebook |
| South Korea | Facebook |
| Spain | Facebook |
| Sri Lanka | Sony 6 |
| St. Kitts | ZIZ |
| St. Lucia | HTS |
| Sweden | Facebook |
| Turks & Caicos Islands | Digicel Play |
| Thailand | Facebook |
| Tonga | Facebook |
| Trinidad | CNC-3 |
| Turkey | Facebook |
| United Kingdom | UNILAD |
| United Kingdom | BT Sport |
| United States of America | Willow |
| Uruguay | Facebook |
| Vanuatu | Facebook |
Official Broadcasters list of CPL 2021 announced by CPL Official
CPL 2021 Live Coverage matches
August matches of CPL
Thursday, August 26
Guyana Amazon Warriors v Trinbago Knight Riders (10 am)
Barbados Royals v St Kitts & Nevis Patriots (7 pm)
Friday, August 27
Jamaica Tallawahs v St Lucia Kings (10 am)
Trinbago Knight Riders v Barbados Royals (7 pm)
Saturday, August 28
Guyana Amazon Warriors v St Kitts & Nevis Patriots (10 am)
Jamaica Tallawahs v Barbados Royals (2.30 pm)
Sunday, August 29
St Lucia Kings v Trinbago Knight Riders (10 am)
St Kitts & Nevis Patriots v Guyana Amazon Warriors (7 pm)
Tuesday, August 31
Trinbago Knight Riders v St Lucia Kings (10 am)
Barbados Royals v Jamaica Tallawahs (7 pm)
September Matches of CPL 2021
Wednesday, September 1
Trinbago Knight Riders v Guyana Amazon Warriors (10 am)
Jamaica Tallawahs v St Kitts & Nevis Patriots (7 pm)
Thursday, September 2
St Lucia Kings v Guyana Amazon Warriors (10 am)
St Kitts & Nevis Patriots v Barbados Royals (7 pm)
Saturday, September 4
St Lucia Kings v St Kitts & Nevis Patriots (10 am)
Guyana Amazon Warriors v Barbados Royals (2.30 pm)
Sunday, September 5
St Kitts & Nevis Patriots v St Lucia Kings (10 am)
Trinbago Knight Riders v Jamaica Tallawahs (7 pm)
Tuesday, September 7
Jamaica Tallawahs v Trinbago Knight Riders (10 am)
Barbados Royals v Guyana Amazon Warriors (7 pm)
Wednesday, September 8
St Kitts & Nevis Patriots v Jamaica Tallawahs (10 am)
Guyana Amazon Warriors v St Lucia Kings (7 pm)
Thursday, September 9
Barbados Royals v Trinbago Knight Riders (10 am)
St Lucia Kings v Jamaica Tallawahs (7 pm)
Saturday, September 11
St Lucia Kings v Barbados Royals (10 am)
Jamaica Tallawahs v Guyana Amazon Warriors (2.30 pm)
Trinbago Knight Riders v St Kitts & Nevis Patriots (7 pm)
Sunday, September 12
Barbados Royals v St Lucia Kings (10 am)
Guyana Amazon Warriors v Jamaica Tallawahs (2.30 pm)
St Kitts & Nevis Patriots v Trinbago Knight Riders (7 pm)
Tuesday, September 14
Semi-final one, Semi-final two
Wednesday, September 15: Final