Poker is one of the most interesting and exciting games for millions of people from the whole world. It makes wealth as well, for example for real professionals whose poker supposes high stakes, and huge amounts of money being played every single day. Check Top 10 Richest Pokers Players.

They often state that their wealth is crested thanks to their own mind and knowledge. For top players of the game is not a problem to risk considerable amounts in the game.
But for ordinary players, free slots no download are acceptable. By playing them, you can not only hone your skills in gambling but also try to win money.
They even can drop sums like tens of thousands or more in a playing session just to get the lost money back with ease next time they going to play poker.
It seems rather difficult to determine which of the poker players is the richest one because not always all objective information is available. However, we do our best to do it based on information about winnings, including prizes in live events, endorsements, film appearances, some other sources of income for players involved in the poker circuit.
Check out the top 10 richest poker players in the world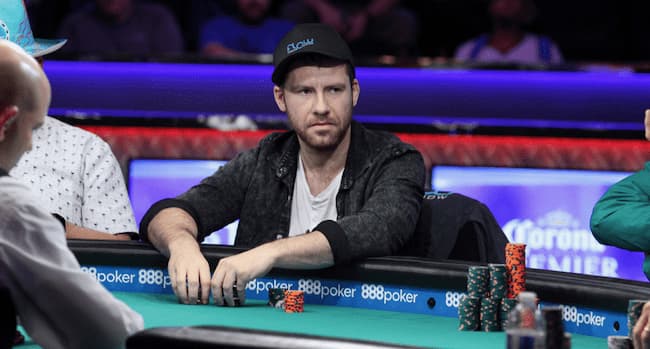 Top 10 Richest Pokers Players
Top 10 Richest Pokers Players In The World 2021 See Below Details.
10. Antonio Esfandiari – $27 Million
We start from the well-known player who managed to get 3 WSOP bracelets and 3 WPT titles as well. However, the most impressive Esfandiari's result was the title of the winner at the very first One Drop 2012 event. His career-best win brought him $18,346,673, the biggest live poker winning at that time.
9. Tony G – $36 Million
Born as Antanas Guoga, this player is more known in the professional circuit as Tony G. His personality is well known but mostly thanks to his successful business and political activities. With no WSOP wins under his belt he managed to get 15 finishes in the money in this event.
And despite winning several really huge prizes, he built up his wealth, not on great results in poker tournaments. It has mostly a business background, as he constantly shows his interests in business, for example. now he is the CEO of a big-named investment company.
8. Justin Bonomo – $49 Million
This player shows great results in different poker events including 3 WSOP bracelets and 55 money finishes in this event. He is the winner of several big online tournaments as well.
His career-best win is back in 2018 when he won a huge amount of $10 million in the One Drop 2018 event. That win also pushed him to the top in the history of live event money winning, until Bryn Kenney swept him away from this position.
7. Daniel Negreanu – $50 Million
The next player has experienced popularity in his professional circuit as the winner of many tournaments within his long and successful career. Those achievements allowed him to jump atop the list of richest event players and to stay there for several years. Moreover, with 6 bracelets "Kid Poker" is the only awarded twice as WSOP Player of the Year. Thanks to such great results he was included in Poker's Hall of Fame.
In addition to huge prize money (about $42 million), Negreanu has benefited from contracts with sponsors, including his being the face of PokerStars till 2019. And nowadays Negreanu represents GGPoker, opponents of PokerStars in the fight for the title of the best poker room.
6. Bryn Kenney – $56 Million
This US player is less popular in comparison to other names mentioned in the list. Winning the maiden WSOP bracelet and making 32 finishes in money let him earn in total more than $55 million. This result also allows him to stay atop with the biggest event earnings ever.
Bryn Kenny burst into the top profitable pokers in 2019 with $20.5 million won at Triton Million held in the British capital, the most expensive event in the history of this game. And that was the largest ever amount paid at a single tournament.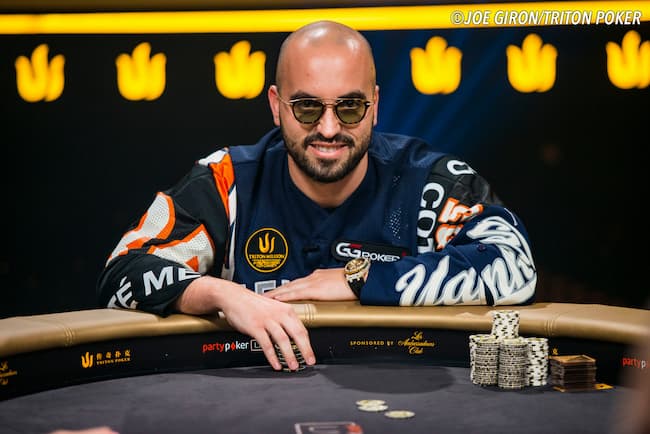 5. Doyle Brunson – $75 Million
Already retired, nonetheless, he stays among the best poker players ever. His results in poker tournaments are amazing, including 10 WSOP bracelets and 2 wins of Main Event. He constantly took part in different cash games as well. Brunson's live events prizes are not huge (about $6.1 million) and nobody knows about his real earnings in mentioned above-stakes games which were his passion.
But to get such a high position in our list he needed to get earnings from additional sources. So, he has benefited from writing his "Super System" which undoubtedly belongs to the best ever books on poker strategy.
ALSO CHECK: Top 10 NBA Scorers Of All Time
4. Chris Ferguson – $80 Million
This person enjoys not do much popularity as he is known first of all in connection with a Ponzi scheme which has been used at Full Tilt Poker event to steal from players about $444 million. Despite making an apology from his side, it was not enough and comes too late for many participants.
However, such behavior does not detract from his merits as a great player and winner of WSOP Main Event in 2000 with prize money of around $1.5 million. Moreover, he won in total about $7 million in different live events, including 90 WSOP finishes in the money.
3. Sam Farha – $100 Million
The third position belongs to Sam Farha more known in the professional circuit as a loser to Chris Moneymaker in the Main Event of 2003. However, the Lebanese is also popular as a player of other games with high stakes despite winning 3 WSOP bracelets and participating in other poker tournaments. To make big money he often appeared on TV and in movies, wrote books, and of course, benefited from many business interests.
2. Phil Ivey – $100+ Million
Another US player who has 10 WSOP bracelets winnings under his belt stands second in this list. Such results let him be among the greatest names in the poker circuit. By the way, only Phil Hellmuth has won more bracelets than Phil Ivey. From other achievements, we can point out as successive one his finish 7th in the Main Event of 2009.
Ivey is the winner of several big prizes at different events, including challenges. Among these events, 3 days playing against Texas billionaire Andy Beal should be pointed out. In this battle, he managed to win an amount of $16 million.
1. Dan Bilzerian – $200 Million
The top position in our list belongs to Dan Bilzerian who is already a big media sensation. Everybody knows his statements about winnings coming from ultra-high-stakes poker. It should be a great fortune, so anybody who doubts his claims can be right due to several reasons. First of all, nobody knows how much money he has got from trust funds, not taking into consideration his business ventures and huge social media presence.
According to his claims, Bilzerian won $50 million in 2014 only playing poker. And at the same time, he never succeeded in major events, so all his claims have many reasons to be considered very doubtful. The media star has also been arrested on different occasions. Anyway, today he managed to become number one in this list of richest poker players regardless of the way he earned his money.