Sports are essential parts of our lives for keeping our lifestyle healthily, fit and fine. You can always get involved in extra activities like sports to keep your mind fresh. Check 5 Best Sports For Girls.
Being a sportsperson builds up the sportsmen's spirit and you start building new friends, bonds and acquire social skills. Here are 5 Best Sports that girls can take up as an extra activity or full-time profession.
5 Best Sports For Girls
Soccer
Soccer is one of the most famous games in the history of the sport. There are many females athletes who have been taking up this game as a full-time profession.
The sport is so popular that it also has world recognition at different international tournaments. There is also a list of a popular female who has taken up the sport and rocked in their field.
Soccer helps you in building up the core strength and strengthens the lower body.
Volleyball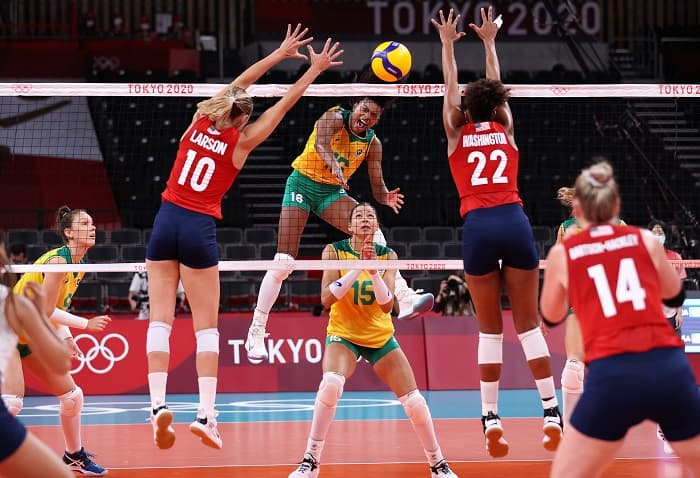 Volleyball is one of the best sports in the world today. The game is played at an international level for various nations and it is one of the most upcoming sport.
Volleyball is like an exercise which can keep your body fit and healthy. It works on the overall core strength of the body. Volleyball is a popular sport for the girls to take up as a part of extra activity. Also, it is a game that doesn't require high skills and it is not much challenging for the skills.
Basketball
Basketball is one of the popular sport that girls can take up where they can roll out their gameplays. It is one of the sports which requires a lot of strength and high jump skills. The game has international recognition at different levels in different tournaments.
Basketball is an interesting sport which girls can definitely take up as a part-time activity or full-time hobby.
Badminton
Badminton is currently a trending sport which girls can take up. There are many badminton players who have recognition internationally and also there are tournaments for sport.
Badminton is also one of the games in the Olympics where girls have a big name. Badminton is currently a more evolved sport where we have top badminton players in girls at international levels.
Swimming
Swimming is anytime best for your health and even as a sport. You can take up swimming as an activity or sport to keep your core strength.
Swimming will help you build up your strength and also help in increasing stamina levels.
Follow Us
[DISPLAY_ULTIMATE_SOCIAL_ICONS]