Cricket is not only played on the ground but in digital time it is played through different apps, In this article, we tell you apps which are like dream 11. Check Best Apps Like Dream 11 Fantasy.
In the Cricket world, there is always ODI, T20 and Test matches are going on but still, cricket fans want more.
According to time, this game shifted from ground to mobile through various apps, where fans will not have to only cheer but they can also play with their favorite player.
In the past few years, fantasy apps draw the attention of many fans but here we tell you to tell other apps apart from Dream 11.
Best Apps Like Dream11 Fantasy World In 2021
Khelchamps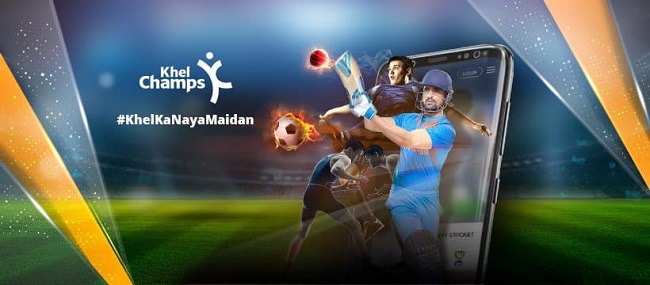 This app come to the market in 2019 Jan, it came from Khel Group and in a very short period gain a lot of attention in India.
Now we tell you how to play this game in easy steps. First, select a match and then choose your own team.
The best part of this apps is that here if you want to invest then you can invest and if you don't want to then don't invest.
keep an eye on the leaderboard, and complete KYC so that if you win you get your cashback.
Install app and then register through Mobile Number and Password.
My Team11
This app is made by Sanjit Sihag and Vinit Godara this app has 10M+ followers.
In this, you allow to create your own team and choose players and contest according to yourself. It is a 100% safe game, here you can win lots of amazing prizes.
Here competition is low through opera and chrome you can download this game, then for making an account you need a phone no Email Id, etc.
My11 Circle
It is just like Dream 11 this is also launched in Jan2019 just like Khelchamps. This app is made by Bhavin Pandya and Trivikraman Thamy Play Games24/7.
My11Circle is made on domestic and international cricket matches. But they are also planning on adding other sports as they go on.
Fantasy power11
Cricket fans know the pros and cons of cricket very well they are also experts in this game, so this app is for those expert fans.
This is not available on Apple but you can download it on Android, after registration you get 20 Rs so that you can start your journey without expanding your own money.
If you want more money then you can send a code to your friend and invite them to this app, and when your friend starts playing the game through this app you get your money in the account.
So at the time of registration give your that number which is registered in a bank account.
Fantain
This is another app through which you can enjoy this fantasy cricket, it gives fans an awesome experience and consistency in playing matches.
Students can do anything this app is also made by three IT professionals Vivek Venugopalan, Aravind Ramachandran, and Anand Ramachandran.
This app has 1M+ followers made in 2013, here earning method is the same you refer to code, and when they start playing you get your money in the account.
Follow Us
[DISPLAY_ULTIMATE_SOCIAL_ICONS]