Two days later, 32 teams reached Qatar for the Football World Cup (Fifa World Cup 2022) starting on 20 November. Football fans around the world will keep expecting their champion team for 29 days from 20th November to 18th December either by going to the stadium or watching 64 matches on TV and the internet. Let's take a look at 10 interesting things about the current World Cup that can keep you interested during this World Cup-
1. This is the first time that Arab countries have been given the opportunity to organize the Football World Cup. In 2002, for the first time since the first World Cup was held in Uruguay (America) in 1930, the tournament traveled to Asia (Korea and Japan). For the second time in 2022, the 22nd FIFA World Cup has been hosted by an Asian country.
2. This will be the last time when 32 teams of the world will participate in the World Cup. Because in the World Cup to be held in America, Mexico, and Canada in 2026, the number of teams will increase from 32 to 48. Only 13 teams participated in the 1930 World Cup played in Uruguay. In the final of the first World Cup, the host Uruguay won its first title by defeating Argentina 4-2.
3. This time 5 Asian teams are part of the tournament. Qatar has got a place in Group-A, Iran in Group B, Saudi Arabia in Group C, Japan in Group E, and Korea in Group H. Iran first participated as an Asian team in 1978. After this, Iran also participated in the World Cup in 2002, 2006, and 2010. China made it all the way to the group stage in the 2002 World Cup.
4. India also got a chance to play in the 1950 World Cup once. But India could not participate in this World Cup. Many reasons are given behind this, from financial constraints to stubbornness to play barefoot. But after that playing the World Cup for India has been like a dream. India's current world ranking is 106 and it is a distant dream for India to be included in the top 48 teams.
5. Brazil, which is a five-time champion and has been in the top 3 teams 9 times out of 21, is being seen by many experts around the world as champions this time too. Brazil also has the most dominance in speculative markets like William Hill and Ladbroke. This time in the betting market, apart from Brazil, Argentina, France, England, and Spain are also considered strong contenders for the title.
6. This time in the betting market, a lot of betting is being done on the goal scorer of the tournament. It is believed that England captain Harry Kane, French talents Kylian Mbappe and Karim Benzema, Argentine genius Lionel Messi, Portugal superstar Cristiano Ronaldo, and Brazil's best Neymar can prove to be the top scorers of the tournament.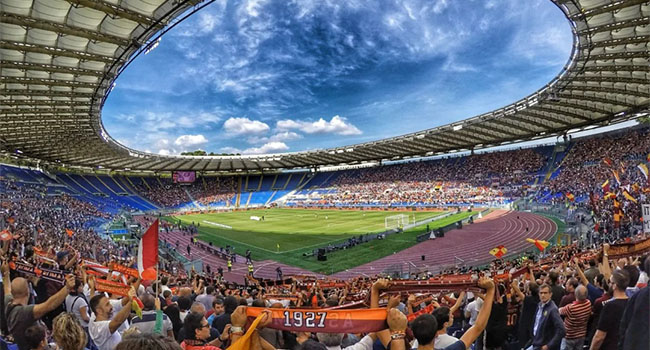 7. Lionel Messi of Argentina (age 35 years, 165 matches, 91 goals), Cristiano Ronaldo of Portugal (age 37 years, 191 matches, 117 goals), Neymar of Brazil (age 30 years, 121 matches, 75 goals), Uruguay Luis Suarez (age 35, 134 matches, 68 goals) and Edinson Cavani (age 35, 133 matches, 58 goals), Luka Modric of Croatia (age 37, 155 matches, 23 goals), Germany goalkeeper Manuel Neuer (age 36 years, 114 matches) and Portugal's midfielder Pepe (age 39 years, 128 matches, 7 goals) can prove to be the last World Cup.
8. This time 64 matches will be played in 8 stadiums of Qatar. Doha's Lusail Stadium is the largest stadium. It is ready in 2021 and has a capacity of 80,000. The final will also be played in Lusail. Whereas, the opening ceremony and the opening match will be held at Al Bayt Stadium.
9. More than 200 countries play football in the world. But till now only 8 teams and 6 times the host teams have won the World Cup title. Brazil has won the title a maximum of 5 times, Germany and Italy 4-4 times, Argentina, France, and Uruguay 2-2 times, while England and Spain have won this title 1-1 times.
10. During the World Cup, crores of Indian fans also get a fever for football just like cricket. If such Indian fans want, they can also keep an eye on this tournament from the point of view of FIFA ranking. The top 10 teams in the world according to the FIFA rankings are Brazil-1, Belgium-2, Argentina-3, France-4, England-5, Italy-6, Spain-7, Holland-8, Portugal-9, and Denmark -10.