Team India is out of T20 World Cup. In the second semi-final, England beat India by 10 wickets in a one-sided match. Indian stars who showed a lot of fun in the IPL were seen in shock throughout this match.
India's team failed to perform in another knockout match of the ICC tournament. The Indian team did disappoint a large number of Indian fans present worldwide. Let us know which of the factors, wrote the script of Team India's defeat.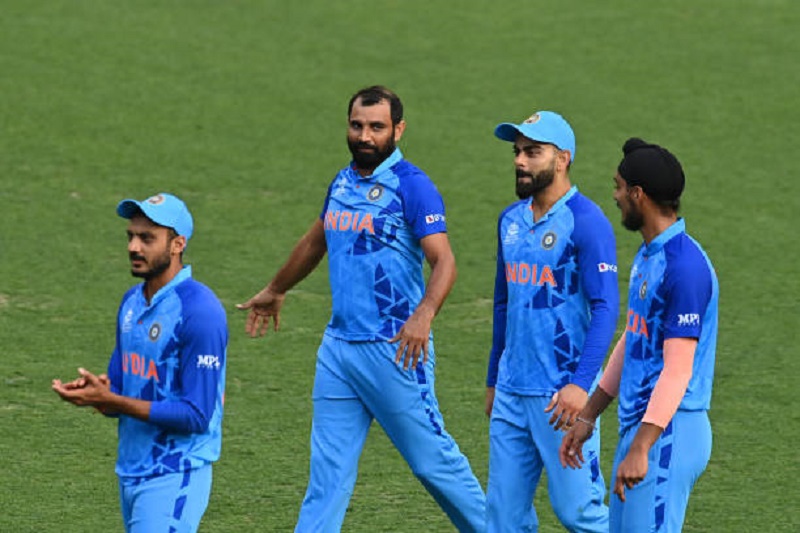 Butler-Hale's stormy batting
The target of 169 could have been a daunting challenge in a semi-final-like encounter, but English openers Jos Buttler and Alex Hales didn't let the pressure build. Both batted attacking from the very first over and pushed the Indian bowlers on the back foot.
Buttler scored an unbeaten 80 at a strike rate of 163 and Hales scored an unbeaten 86 at a strike rate of 182. It is a matter of surprise that not a single wicket could be recorded in the account of any of our bowlers. England won by 10 wickets.
Indian opener KL Rahul's failure against big matches and big teams continued. Rahul scored half-centuries against Bangladesh and Zimbabwe. In this match too, he hit a four on the first ball, but it did not help much. He scored 5 runs off 5 balls and was caught by Chris Woakes to Jos Buttler.
England won the toss in this match and decided to bowl first. Then, Indian captain, Rohit Sharma said that even if he had won the toss, he would have batted first, but even after the fulfillment of his wish, the attitude of the Indian batsmen seemed that they were very scared.
India lost just 1 wicket in 6 overs of the power-play but scored just 38 runs. India had scored only 62 runs in 10 overs.
No one could do power hitting except Hardik
After a slow start, India needed power hitting in the last overs. Hardik Pandya definitely succeeded in this, but in this case, he proved to be the only one. The reason for this is that apart from him, no other batter could show this heart and power.
Hardik batted at a strike rate of 190, but no batsman who played at least 15 balls could bat even with a strike rate of 130. Captain Rohit Sharma scored 96 and Virat Kohli scored a strike rate of 125. Surya got off to a good start, but he was dismissed after playing 10 balls. Rishabh Pant could also make only 6 runs in 4 balls.
India had bowled well before the semi-finals in this World Cup. The reason for this was that the fast bowlers were getting a good swing in those matches. Swing was not visible in this match and as a result, the Indian bowlers proved to be absolutely ineffective.
Not only Bhuvneshwar and Arshdeep, Shami also looked colorless and lifeless. Our bowling unit could not even trouble the England batsmen, far from taking wickets.