Indian cricketers use the five most expensive bats available. Batsmen wear a variety of cricket gear, including helmets, gloves, and, most importantly, a bat.

One of the most well-known sports in the world is cricket, particularly in India. The cricket gear and equipment are even more intriguing than the game itself. Cricket batsmen use a variety of gear, including helmets, gloves, and, most importantly, a bat.
Since there are countless various variations and styles of cricket bats, picking the right one might seem troublesome. When choosing a bat, other important considerations include the kind of wood used, the grip, the length, and the base.

Let's look at the expensive bats that Indian cricket players use.
SG Sunny Legend The finest English willow cleft in the world is used to make the SG Sunny Legend English Willow Cricket Bat. Cheteshwar Pujara, an Indian batsman, uses it. From the rear, this SG Cricket bat has very little concaving and has a complete profile. The back profile of this bat is full; This bat typically has a heavier weight, but SG cricket develops lightweight, balanced bats that players will feel comfortable using. The bat's edge profile is around 39-41 mm.

Price: INR 55,000
SG Players Edition
SG Players Edition English Willow Cricket Bat The SG Players Edition English Willow Cricket Bat features a brand-new design and a shape that is precisely balanced. It offers the best quality and performance possible. It is utilized by T20 all-rounder Hardik Pandya. This Grade A English Willow bat has 8 to 12 flawless grains and is made from world-class English willow. By optimizing weight distribution, the SG Players Edition has a large sweet spot that gives players confidence to unleash a quick-blowing attack.

Price: INR 48,500
The CEAT Hitman
The CEAT Hitman Edition Ceat Hitman Rohit Sharma Edition English Willow Cricket Bat is made from the world's finest grade 1+ English willow, is traditionally shaped, and is hard pressed, allowing for excellent strokes. It comes with a Singapore cane handle that has a unique three-way cork insert placed in between the splits to give it more flexibility and absorb shock. Its edges are between 39 and 40 millimeters thick, and it weighs between 1180 and 1200 grams.

Price: INR 45,000- 52,000
MRF Genius Master Edition
This bat, the MRF Genius Master Edition, is made with special technology. It has the most recent bat size but is made in a traditional way. It is utilized by India's two major star batters, Shikhar Dhawan and Virat Kohli. For a longer lifespan, the sweet spot and weight are carefully maintained. This bat's ability to control its weight through human effort is remarkable on its own. It has a typical weight of between 1180 and 1250 grams for a professional cricket bat.

Price: INR 55,000
Spartan MSD 7 Limited Edition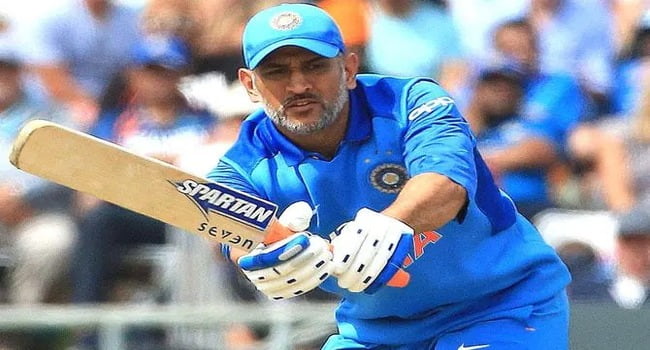 Mahendra Singh Dhoni, previous India cricketer, and world cup-winning skipper utilize the Austere MSD 7. The traditional bat profile of the Spartan Limited Edition Cricket bat is made of Grade 1 English Willow. From the bat shoulder to the bat toe, it has a large, unpleasant edge profile. Due to its large edge, the MSD Limited Edition cricket bat is powerful for powerful strokes. It has excellent bat control thanks to its multi-grip and Nine Cane Bat Handle.

Price: INR 49,000