Kareem Hunt Not A Part Of the Cleveland Browns team as he seeks a new contract
Popular Kareem Hunt is a running back, pushing to take the contract to the next level.
Although the Cleveland Browns have been out of team practice for the past two days during the protest because they are asking the team for a long-term contract extension. Hunt is in the final year of the $12 million contract he signed two years ago. However, the 27-year-old has been productive during his three seasons with Cleveland but missed nine games last season with calf and ankle injuries.
Sources said that Hunt situation adds further drama to the Browns, who are waiting to see how long the quarterback will be suspended for violating the NFL's personal conduct policy. Brown's trainer, Kevin Stefanski, is expected to investigate Hunt's condition before Sunday's practice.
What did Kareem Hunt say About controversy?
Although Kareem Hunt, who turned 27 on Saturday, joined the Browns in February 2019 and was suspended by the NFL for the first eight games after an off-the-field trade during his time with the Chiefs. About the controversy, Hunt said at his youth camp in June, "I hope I get paid.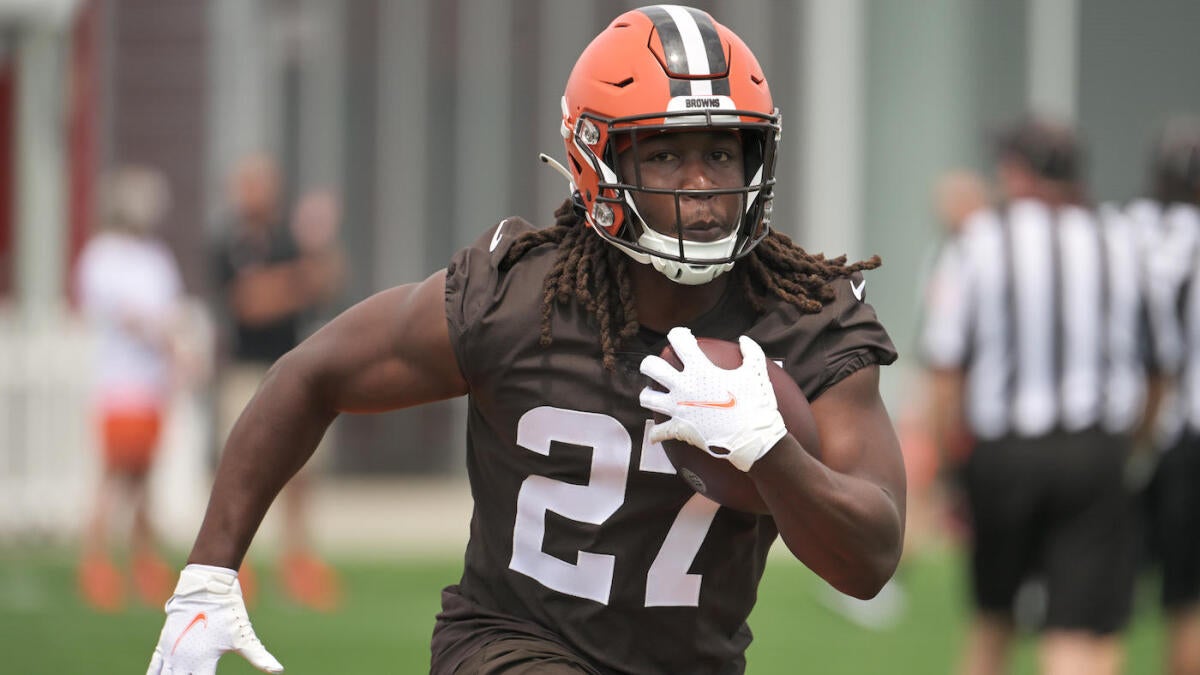 "So, whatever they decide, they know I'm going to go out there and give it my all and do everything I can to help the team win." He said that he felt an urgency to complete a deal.
"Man, as soon as possible," he said.  "Anyway, if they come in handy and make me feel good, I'm willing to be here. "If not, we'll see where it goes after that. I don't know."
What did Stefanski say?
On the contrary, sources said that Kareem Hunt could be traded or released if the stalemate continues on both sides. It would be unfortunate for both sides since the Browns have a chance to make the Super Bowl. Also, this season if Watson plays for half a season or more, Hunt should be a part of that.
"Regardless of where we play, I wanted to go early and do some team activities. Stefanski said. "There are a few things that I think we can go and see in Jacksonville, which I think will be a great experience for the players. It gives us a chance to do some team-building exercises. Being around each other, it's felt like week 1 was the right time to do it."
Kevin Stefanski said that one sixth-round pick, Michael Woods II, "will miss some time" with a hamstring injury on Wednesday. The return of Bell and Schwartz, in particular, was a welcome sight for Brown, as both are slated to play pivotal roles this season. Stefanski thinks he'll catch up quickly because of so many reruns on the offseason show.
Stefanski hasn't dropped it for Friday night's preseason game in Jacksonville. Johnson on Chubb: "Like power, explosive. As you don't want to get in front of him. I think I played him a few years ago, and it wasn't fun. It's just some weird physical ability that he has, and it doesn't mess up the move.  He goes through the pores until he gets to the stain and powers him.  It's amazing to watch."
Other Details!!
Therefore, there's no question the Browns value Hunt, who led the league as a rookie with Kansas City in 2017, he wasn't as healthy a year ago, and the team now has more depth at that position. The Browns signed Hunt from the Cleveland area as a free agent in 2019. He came with his baggage: He was suspended by the league for off-the-field behaviour during the first eight games of 2019, which included shoving and kicking while playing for the Kansas City Chiefs.
Every time he touches the ball, Hunt rushes for 841 yards and receives 304 yards in 2020. He led the team with 11 touchdowns and was a perfect addition to the Pro Bowl. There is speculation about Hunt's future, as the Browns have Chub (1,259 yards in 2021) as their primary running back and another solid backup, who had 534 yards off the bench last season. Cleveland also selected Jerome Ford in the fifth round from Cincinnati. We hope this article was helpful; if you have any queries, just share them with us through a comment below.