In the following article, we list the hottest NFL wives and girlfriends. There goes a saying: "Behind every successful man is a capable woman." NFL stars are not left out as they are also known to be hot.
We have ranked the hottest wives and girlfriends of active NFL stars, based on their physical beauty, as well as other features like job, fame, and overall influence.
10. Anna Kupp
Anna Croskrey-Kupp attended the Eastern Washington University, where she met Cooper Kupp and earned a degree in communications.
After about three years of dating, the couple tied the knot in October 2019.
9. Madison Wentz
The wife of Philadelphia Eagles quarterback Carson J. Wentz is a beauty to behold; blond hair, beautiful eyes, and a chubby face.
8. Camille Kostek
Blond, blue-green eyes, a slim figure, and well-toned skin; most often than not, ladies with these features regularly meet modeling prerequisites.
Such is the case of Patriots' Rob Gronkowski's girlfriend, Camille Kostek, who faceted as a swimsuit model for the Sports Illustrated magazine in 2019.
7. Marissa Powell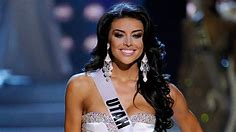 The amazingly beautiful model, Marissa Powell, was named the "Miss Utah" in 2013 and went on to feature in a film, Ballers, in 2015.
Her straight shoulders, long legs, slim structure, and hot skin made her boss the pageant. Marissa is also a good singer and has about 35,500 followers on Instagram.
6. Ashley Nicole Roberts
Hot, trendy, and beautiful are just a few words to describe the Black American model, social media influencer, and TV personality famed for the reality TV show, WAGS Miami.
Even during her pregnancy, Ashley still looked as good as ever.
In 2017, Ashley Nicole and Atlanta Falcons' linebacker Philip Wheeler tied the knots.
5. Brittany Matthews
Brittany would be any guy's dream with her bright brown eyes, perfect curves, and a cute smile, with so much love for vitamin D.
Perhaps these features are reasons why Kansas City Chiefs' star, Patrick Mahomes, was drawn to her.
4. Katherine Webb
Katherine Webb came into the limelight in 2012 when she became the Miss Alabama and further gained popularity when she featured at the broadcast of the 2013 BCS National Championship game.
The beauty pageant winner is endowed with good looks. Her slender face, blue eyes, and perfect body shape won her a modeling spot for swimsuits on the Sports Illustrated magazine.
3. Ciara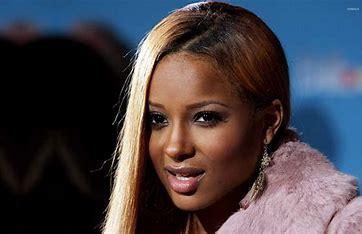 Since her R&B releases in the early 2000s, the gorgeous, hot, and sexy Hollywood star has kept on gracing red carpets with her stunning looks.
Ciara is endowed with curves, nicely toned skin, and slim stature, and she's never found wanting in fashion.
2. Olivia Culpo
Olivia Culpo is one whose physical beauty became eminent when she held three beauty pageant titles; Miss Rhode Island, Miss U.S.A, and Miss World in 2012.
As a fashion influencer, Culpo's outfits are always spot-on at many events. She has about 4.7 million followers on Instagram.
1. Gisele Bundchen
Gisele's electrifying blue eyes are capable of sending any man into fanciful thoughts, and they are well appended with her brown hair, pointed nose, and velvet colored lips.
Her slim physique is always well complimented by her stunning outfits.
With her physical features, Gisele has been hired as a model for top firms like H&M and Channel, beating top contestants and media personalities like Rihanna and Beyonce to the spot.