Recently, India's wicket-keeper batsman Rishabh Pant, who was injured in a car accident, was airlifted to Mumbai. The BCCI medical team in Mumbai will treat him. According to media reports, Pant will be away from the ground for 5 to 6 months.
In such a situation, he will not be able to play the 4 Test series against Australia in India. If Team India reaches the final of the World Test Championship, Pant will not be there in that match as well.
Team India will find it difficult to make up for them in these matches. In the last 2 years, he has proved to be the biggest match-winning batsman of the Test team. During this, he has given victory to India by playing many useful innings on important occasions in the country and abroad.
Pant played these innings on those occasions when our top order failed miserably. Veterans like Virat Kohli and Rohit Sharma continued to be out of form or were out of the team due to injury, but Pant did not let anyone miss them.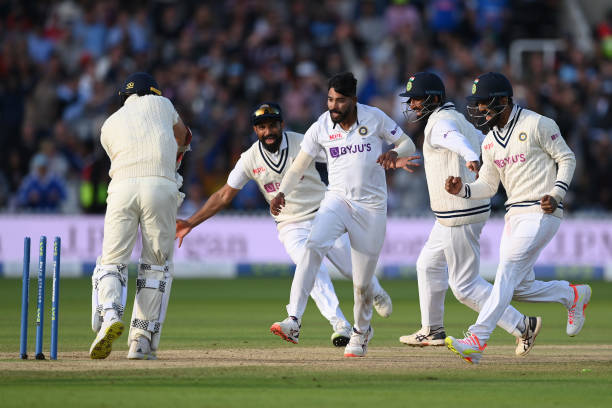 Pant performing continuously since 2021
Rishabh Pant has been performing well since his Test debut in 2018. But, in the last 2 years, he has left behind all the Indian batsmen in terms of Test performance. On his own, Team India defeated Australia in the Test series at their home.
During this, he scored centuries in countries like England, South Africa and Australia. In 19 Tests from January 1, 2021, he scored 1428 runs at an average of 47.60. During this, he also scored 3 centuries and 9 fifties.
Pant scored 5 centuries and 90+ scores 6 times
Pant played many important innings in his short career of 33 Tests. In his Test career, he has scored 5 centuries and 90-plus scores 6 times. Apart from these, Pant played innings between 40 and 60 runs many times while batting at a T20 strike rate.
With whose help India quickly put a big score on the board. Who contributed significantly to India's victory.
Rishabh performed better than Virat, pujara, and Rohit
In the last 2 years, Pant has scored a maximum of 1428 runs for India. After him Cheteshwar Pujara scored 1111, Captain Rohit Sharma scored 996 and Virat Kohli scored 801 runs. Pant is currently the top Indian in the ICC Test batsmen's rankings.
He is currently at number 7. After him, Rohit Sharma is at number 9. Since coming in number 7 in June 2021, he has been in the top 10 continuously.
Top wicketkeepers since the debut
Pant made his debut for India on 18 August 2018. Since then, Rishabh is at the top among the wicketkeepers who have scored the most Test runs. He scored 2271 runs in 33 matches. In these 5 centuries and 11 fifty came.
He played innings of more than 90 runs 6 times in 11 Fifty. From his debut till January 4, 2023, no wicket-keeper batsman in the world could score more runs than him.
At number two, Sri Lanka's Niroshan Dickwella has scored 726 runs less than Pant in 31 matches. Dickwella scored 1545 runs with the help of 13 Fifty. He is followed by Quinton de Kock of South Africa, Mohammad Rizwan of Pakistan, and Liton Das of Bangladesh.