Summer Rugby is an international 2022 mid-year rugby union tournament. The tournament takes place in the Southern Hemisphere in July. It is going to be an international tournament starting with the fixtures in May 2022. Check Below Summer Rugby Internationals 2022 Fixtures.
There are going to be various test series and fixtures rolling out with the matches for the season. The previous season of the tournament had issues rolling out the fixtures due to the Covid-19 pandemic hitting the nations.
This season is rolling out the fixtures for 2022 from May 2022 and the matches will continue till July 2022.
Check out the list of all the fixtures for the Summer Rugby International 2022 here on this page.
Summer Rugby International 2022 Fixtures
The matches for 2022 are starting to roll out from May 24, 2022, at the Wanda Metropolitano, Madrid. The first fixture is going to be a match between Spain and Classic All Blacks.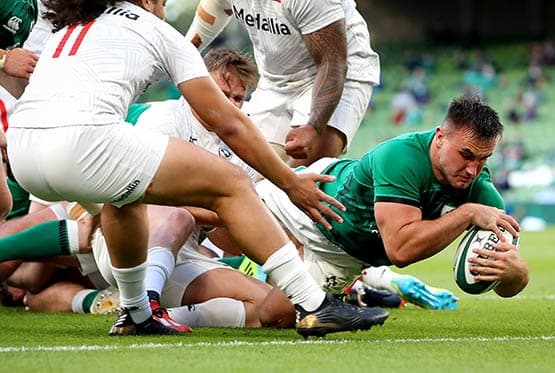 The matches will continue till July 23, 2022, which is going to be a fixture between Argentina vs Italy.
Date
Fixtures and Venue
24 May 2022
Spain vs Classic All Blacks
Wanda Metropolitano, Madrid
July 02, 2022
Argentina vs Scotland
TBA
July 02, 2022
Fiji vs England
Olympic Park Stadium, Melbourne, Australia
July 09, 2022
New Zealand vs Ireland
TBA
July 09, 2022
Japan vs France
TBA
July 09, 2022
Australia vs England
TBA
July 09, 2022
South Africa vs Wales
TBA
July 09, 2022
Argentina vs Scotland
TBA
July 09, 2022
Canada vs Italy
TBA
July 16, 2022
New Zealand vs Ireland
TBA
July 16, 2022
Japan vs France
TBA
July 16, 2022
Australia vs England
TBA
Date
Fixtures and Venue
July 16, 2022
South Africa vs Wales
TBA
July 16, 2022
Argentina vs Scotland
TBA
July 16, 2022
United States vs Italy
TBA
July 23, 2022
New Zealand vs Ireland
TBA
July 23, 2022
Japan vs France
TBA
July 23, 2022
Australia vs England
TBA
July 23, 2022
South Africa vs Wales
TBA
July 23, 2022
Argentina vs Italy
TBA