With its incredible successes in cricket history, Australia's cricket team is one of the finest cricket teams of all time in all forms. Without a doubt, the squad generates many exceptional players who have contributed significantly to the popularity of the sport.
When it comes to the ODI format, Australia has had several successes with its top Australian ODI batters. With their amazing talents and spectacular careers, these Australian footballers have done an outstanding job. Let's have a look at the top Australian ODI batters of all time, who are still regarded as the best in cricket.
10. David Warner
David Andrew Warner, better known as David Warner, is an Australian left-handed batsman who has eighteen astonishing hundreds in one-day internationals. Warner is the first Australian batsman to record seven one-day international hundreds in a single calendar year.
David Warner is an integral part of the Australian team who plays test cricket as well as ODI cricket for the Aussies. In the list of outstanding ODI cricketers, be it in the world or for Australia, Warner never fails to get a special mention.
9. Matthew Hayden
Matthew Lawrence Hayden, better known as Matthew Hayden, is a former Australian cricketer. Hayden played in 161 One Day Internationals for Australia, scoring ten centuries as an opener. He made his ODI debut against England in 1993. In 2007, he had his top ODI score of 181 against New Zealand.
He is one of the top Australian ODI batters who have represented their country with outstanding performances. Hayden is also recognized as one of the finest openers in cricket history, having scored 6,133 runs in ODIs. His team won the World Cup in both 2003 and 2007.
8. Andrew Symonds
Andrew Symonds, a former Australian international cricketer born on June 9, 1975, played in all three game forms as a batsman-all-rounder. Andrew Symonds is regarded as one of Australia's top one-day international batters, continually challenging opponents with his aggressive playing style throughout his career.
Andrew Symonds' career-high score of 156 came against New Zealand in 2005. Aside from his contentious career, he was selected an all-rounder in Australia's "best ever ODI squad."
7. Michael Bevan
Michael Gwyl Bevan, better known as Michael Bevan, is a former Australian international cricketer. However, he batted on a better average in ODIs than in Tests throughout most of his career, making him one of the most regarded and finest Australian batters in the 50-over format.
Michael Bevan played 232 One Day Internationals (ODIs) for Australia and was a member of the team that won the Cricket World Cup in 1999 and World Cup in 2003. Bevan was also voted a batsman in Australia's "best ever ODI side."
6. Shane Warne
Shane Warne was an Australian international Hall of Fame cricketer who represented Victoria, Hampshire, and Australia as a right-arm leg-spin bowler and right-handed batter from 1991 to 2007. He is largely regarded as one of the sport's all-time best bowlers.
Shane Warne died from natural causes of a suspected heart attack on March 4, 2022, while on vacation at a villa at the Samujana resort on the Thai island of Ko Samui.
5. Brett lee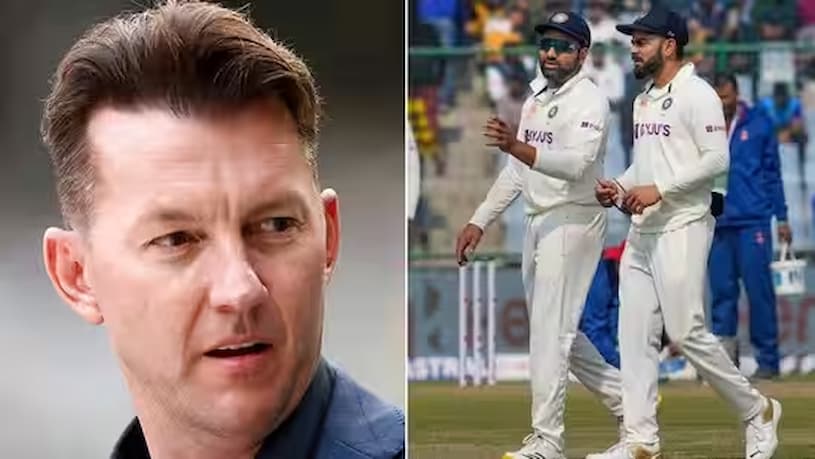 Brett Lee was a member of Australia's World Cup-winning squad in 2003 and played an important role in the world cup final.
Brett Lee was a decent lower-order batter. He and Mike Hussey had held the record for Australia's best 7th wicket partnership in ODIs since 2005–06, with 123. Lee's best ODI score is 59, which he achieved against the West Indies in March 2012.
4. Shane Watson
Shane Watson is a former Australian cricketer and sometimes captain in all forms. He played for Australia's national side. He is a right-handed batsman and right-handed fast-medium swing bowler who represented his country from 2002 to 2016.
Shane Watson has a number of records in T20Is, ODIs, and T20s. Between 2011 and 2015, Watson was the highest-paid non-Indian cricketer in the world, according to Forbes.
3. Adam Gilchrist
Adam Craig Gilchrist, better known as Adam Gilchrist, is the former captain of Australia's national cricket team. Adam Gilchrist is one of the finest Australian ODI batters, having had great success in both the ODI and Test formats. Moreover, Adam Gilchrist is still regarded as one of the finest wicketkeeper-batsmen in cricket history.
In reality, Adam Gilchrist is regarded as one of the finest Australian ODI batters, having done an outstanding job throughout their career. Gilchrist earned sixteen excellent centuries in his whole career, with the top performance of 172 against Zimbabwe in 2004.
2. Dean jones
Dean Mervyn Jones, better known as Dean Jones, was an Australian former cricketer recognized for his outstanding ODI and test career. According to the ICC Player Rankings, Jones was one of the finest ODI batters in the late 1980s and early 1990s.
He was regarded as one of the top one-day international batters in the world, a position supported by the ICC Player Rankings. His batting was generally distinguished by his rapid running between wickets, deft footwork against both pace and spin, and willingness to take chances and frighten bowlers. Jones was inducted into the Australian Cricket Hall of Fame in 2019.
1. Ricky Ponting
Ricky Ponting is a former Australian cricketer, coach, and pundit. Ponting captained the Australian national team during its "golden era," from 2004 to 2011, in Test cricket, and from 2002 to 2011, in One Day Internationals (ODIs), and is the most successful captain in international cricket history, with 220 victories in 324 matches and a winning percentage of 67.91 percent.
Ricky Ponting is largely regarded as one of the greatest batters of the contemporary era. Ricky Ponting was recognized as an aggressive right-handed batter who confidently played a broad range of strokes, most notably the pull and hook.