Top 10 Best Finishers in Cricket History [2023 Updated]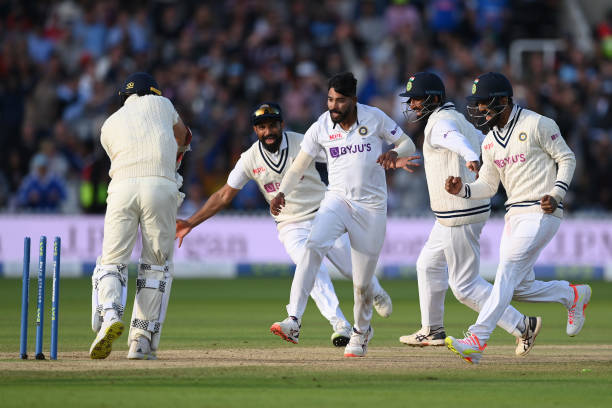 Despite each player's unique role, the inevitable result after tumultuous hours is undoubtedly thrilling. The probable game changer, the Finisher, is usually the one who can turn the tables instantaneously. When you hear the names like MS Dhoni and AB De Villiers, you know who these folks are and how they can turn a game on the pitch into a thrilling adventure.
Finishers like Dhoni, Kholi, Pollard, and others are those players who can score quickly while maintaining their calm in high-pressure situations. A skill that makes them best and unique from others.
Did Buttler, Hussey, and Shahid Afridi make it to our list?
Let's dig into the 10 of history's Best Finishers in Cricket. Comment below who, according to you, should be at number 1 and why!
10. Javed Miandad
(Country: Pakistan)
The player is one of the best cricketers Pakistan has ever had. Javed Miandad is one of the talented right-hand batsmen. Similarly, the legend is one of the best batsmen in Pakistan's Team History. The player made his debut for Karachi Whites during a Board of Control for Cricket in Pakistan (BCCP) in 1973.
The player, who was still 16 years old, made a solid first impression by hitting 50 runs in his maiden innings. Similarly, as days passed, he obtained many records and achievements.
9. Jos Buttler
(Country: England)
The player is known as one of the versatile cricketers. Jos Buttler is one of those rare players who can both start and complete an innings. The English player has also been dubbed a "360-degree" cricketer due to his ability to recognize and manipulate rival teams' field placements while scoring from all over the pitch.
Similarly, the wicket-keeper has elevated his game to new heights and is now often considered the world's most fantastic Finisher.
8. Micheal Hussey
(Country: Australia)
The Left-handed player is one of the most productive players in the world. Michael Hussey is a renowned player and one of the best left-handed batters in the world. Mike Hussey is known as Mr. Cricket due to his impeccable technique, all-around contributions to Australian Cricket at domestic and international levels, and his vast understanding of the game.
But he kept rising, and his immense talent paved the way for an international debut.
7. Lance Klusenar
(Country: South Africa)
Similar to Hussey, the player is an excellent left-handed batsman. Lance Klusenar is one of the finest one-day international all-rounders in history. He had a talent for bringing some of the last games back to life by scoring runs with such clarity of mind.
Similarly, his remarkable abilities make him one of Cricket's finest finishers. In 49 matches, he had the highest score of 179 and the best wicket average of 8/64 in numerous test matches.
6. Viv Richards
(Country: West Indies)
The man is known as the greatest batsman of all time. Viv Richards is one of the biggest names in Cricket and among the third-best batters after Donald Bradman and Sachin Tendulkar. Viv is one of the finest finishers in cricket history because of his ability to affect the outcome of any game. With his fearless personality and playing style, he was a crowd favorite.
With his outstanding batting talents, he can transform the game anytime. Richards made his debut when he was 19 years old, in January 1972.
5. Micheal Bevan
(Country: Australia)
Number 5 on this list is Micheal Bevan. Over time, his accomplishment and performance made him known as one of the "Greatest Finishers." Bevan was a left-handed Australian middle-order batsman. In 1996 and 1999, Australia won two of the three World Cup finals in which he appeared.
4. Shahid Afridi
(Country: Pakistan)
Shahid Afridi, often known as Boom Boom, rose to fame in one-day international Cricket for Pakistan as a hard-hitting batsman and subsequently as a finisher. He is one of the famous cricket players in Pakistan. He also won many matches for Pakistan because of his excellent finishing ability, making him one of the best finishers in history.
3. Abdul Razzaq
(Country: Pakistan)
The Pakistani player is one of the outstanding all-rounders in Cricket. Abdul Razzaq has excellent batting and bowling skills, making him one of the dominant players in history. The player is one of the best finishers in Cricket. At the same time, some of his outstanding skills include long-range shooting ability.
He could take down any attack in the death overs and grind them for runs. The right-handed guy loved to show off his skills towards the end of the inning.
2. AB De Villiers
(Country: South Africa)
The legend himself, AB De Villiers, is a record-breaker. He has created legendary records in the history of Cricket. Also, AB is one of the best batsmen of the contemporary age. De Villiers holds the records for the quickest 50, 100, and 150 runs in ODI cricket.
Likewise, he is the only batter to average more than 50 with a strike rate of more than 100.
1. MS Dhoni
(Country: India)
Now the player himself, the legendary MS Dhoni. Everyone knows this name. He is one of the most successful and outstanding players in cricket history. And if somebody asks who is the best Finisher in Cricket. Everybody will answer MS Dhoni. The man is calm, confident, outstanding, and manages to complete a near-death run-chase.
He has a unique style of playing. He would occasionally induce the opponent to make mistakes, allowing him to lead his side to victory in a challenging situation.