Sports has always been a very dear thing for mankind. Right from the ancient Olympics to the current high-tech sporting ecosystem, sports have always managed to survive and thrive despite the number of issues that the human race has faced so far. Nowadays, sport is not merely for entertainment, but it is a business. Billionaires and millionaires are now investing in sports and sports-related activities. One such sports-related business is the sports retail market or sports store.
A sporting goods retailer or sporting goods store is a retail business selling sporting and recreational goods, including sportswear, sporting equipment, and related general merchandise. The products vary from training equipment, jerseys, protective equipment, or recreational products like fan jerseys, memorabilia, and many more.
Many industries faced a major setback during and after the pandemic, however, one of the very few exceptions was the sports retail industry. In this article, we will see the top best sports stores in the world.
10. Bass Pro Shops
As per the Indian point of view, this company, Bass Pro Shops would not fall into the category of sports retail business. This is obviously because, in India, the activities related to recreational fishing are carried out in extremely small amounts. But this does happen in America and this company thrives on this lifestyle.
BPS Direct, L.L.C, doing business as Bass Pro Shops, is an American privately held retailer which specializes in hunting, fishing, camping, and other related outdoor recreation merchandise.
9. Modell's Sporting Goods
Modell's Goods is an American online sporting goods retailer that has locations in the northeastern United States. With the slogan "Gotta Go To Mo's.", the company accumulated revenue of $758.1M in 2019.
The company has products like Sports apparel, Sporting goods, Footwear, Licensed goods, and many such products. As of 2023, the company has been in operation for whooping 134 years which is an achievement in itself.
8. Hibbett Sports | Sportswear Shop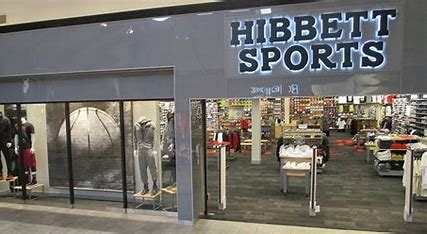 Hibbett Sports is one of the oldest sports retail businesses as it was founded in 1945. Hibbett Sports, Inc. is an American publicly traded holding company for Hibbett Sporting Goods, a full-line sporting goods retailer headquartered in Birmingham, Alabama.
As of now, the company has 1,096 retail stores, which include 900 Hibbett Sports stores, 179 City Gear stores, and 17 Sports Additions athletic shoe stores in 35 American states.
7. Big 5 Sporting Goods | Sports Store
Big 5 Sporting Goods is once again an American company that has headquarters in El Segundo, California. Currently, the company has 434 stores in Arizona, California, Colorado, Idaho, Nevada, New Mexico, Oregon, Texas, Utah, Washington, and Wyoming.
The company sells sporting equipment like hiking-related equipment, gym and exercise equipment, and actual sports equipment.
6. Recreational Equipment, Inc. | Sports Shop
Recreational Equipment, Inc. is mostly inclined to products related to camping gear, hiking, climbing, cycling, water, running, fitness, snow, travel equipment, and men, women, and kids' clothing. Currently, REI has 165 retail stores in 39 American states. In 2019, their revenue reached a huge figure of USD 2.75 billion. Surprisingly, the company was founded way back in 1938
5. Adidas | Sports Shop
Well, you just can't keep Adidas away from this list. To be honest, it is a surprise to see Adidas occupying space in the second half of the list of the top best sports retail stores. Among the all-American companies on this list, this is the first non-American company, to be precise a German company.
Adidas is a German multinational corporation, founded and headquartered in Herzogenaurach, Bavaria, that designs and manufactures shoes, clothing, and accessories.
4. Decathlon | Sports Store
Decathlon is a French sporting goods retailer. With more than 1,697 stores in 60 countries and regions (2020), it is the largest sporting goods retailer in the world.
Founded by Michel Leclercq in 1976, Decathlon began business in Lille, France. Decathlon manages research, design, manufacturing, logistics, and distribution of its products; partners with global suppliers; and sells its brands directly to consumers in major Decathlon branded stores
3. Dick's Sporting Goods | Sports Store
Dick's Sporting Goods is an American sports retail company that was established in 1948. Across the 75 years of business, the company has 854 stores and 50,100 employees all over the world. In 2019, the company clocked revenue of USD 8.43 billion. During the same year, the company experienced 8.4% sales growth which indicates the efficient operation of the company.
2. Walmart
As per the reports in 2020, Walmart ranks at number 2 in the list of largest sports retail chain businesses. This is another American company that is a monster in the sports retail sector. The company was founded in 1950 by the Waltons. Walmart as an entire company has revenues of USD 523.96 billion (approx.) annually, making it one of the largest sports retailers and overall, the largest company in the world by revenue.
1. Nike | Sportswear Shop
Nike, Inc. is an American multinational corporation that is engaged in the design, development, manufacturing, and worldwide marketing and sales of footwear, apparel, equipment, accessories, and services. The founding date is January 25, 1964. It is the world's largest supplier of athletic shoes and apparel. Some popular Nike products are Nike Air Jordan, Nike Pro, Air Force 1, Air Max, and many more.