The Indian Premier League is a professional twenty20 cricket league, contested by eight teams based out of different Indian cities, the IPL is one of the famous leagues in the world and fans are always highly excited about the matches and everything, and the IPL is all set for their new season. Check Top 10 Fastest Bowlers In IPL 2021.
Top 10 Fastest Bowlers In Indian Premier League
Last year IPL was postponed due to COVID-19 the pandemic situation but however as things are coming back to normal so matches have been rescheduled, bowlers play an important role in cricket depending upon their bowling the bating is done and there are many bowlers who have marked their name in the IPL. So now below let us check out the complete details about the Top 10 Fastest Bowlers In IPL
1. Shaun Tait
Shaun Tait is a former Australian cricketer, he is a right-arm fast bowler and represents Australia in all three formats of cricket but he had the most success in One Day Internationals. Tait has won four different awards throughout his career including the Bradman Young Cricketer of the year in 2004, he is considered one of the best bowlers he has a speed of 157.71 which is one of the highest. He is also one of the expensive players of Australia and he has not only done this but also won many awards and achievements.
Real Name; Shaun William Tait
Birth Date; 22nd Feb 1983
Born Place; Nairne, South Africa
Bowling; Right-arm
Speed; 157.71
2. Anrich Nortje
Anrich Nortje is a South African professional cricketer, he made his international debut for the South Africa cricket team he is considered as one of the best ballers of the generation and also he is an inspiration to many out there because of him the team has won many titles and also due to his lot of hard work and practice which is paying him off in a good way now, he has a record speed of 156.22 and he is the best second bowler of IPL he always gives his best shot in the matches, especially in the IPL.
Real Name; Anrich Arno Nortje
Birth Date; 16th Nov 1993
Born Place; Cape Province, South Africa
Bowling; Right-arm fast
Speed; 156.22
3. Kagiso Rabada
Kagiso Rabada is a South Africa international cricketer who plays all formats of the game, he made his South African debut in the year 2014 in limited-over crickets before going to make his Test debut in November 2015. Also by 2018, he becomes the youngest bowler to take over 150 wickets in Tests (23 years and 50 days) and the first cricketer to win six awards at Cricket South Africa, he has marked his name in the history of IPL by winning many titles and achievement and also as the fast bowler with the speed of 153.50.
Real Name; Kagiso Rabada
Birth Date; 25 May 1995
Born Place; Gauteng, South Africa
Bowling; Right-arm fast
Speed; 153.20
4. Dale Steyn
Dale Steyn is a South African cricketer who plays for the South African team, he is regarded as one of the greatest fast bowlers of all time and the best Test bowler of his generation, He was also named as one of the Wisden Cricketer's of the year in the year 2013, Wisden Leading Cricketer in the world and in the year 2014 as Wisden Cricketer's Almanack he has a speed of 152.44 which is quite very interesting he is one of the most hardworking people and a kind one recently he announced his retirement.
Real Name; Dale Willem Steyn
Birth Date; 27th June 1983
Born Place; Province, South Africa
Bowling; Right-arm fast
Speed; 152.44
5. Lasith Malinga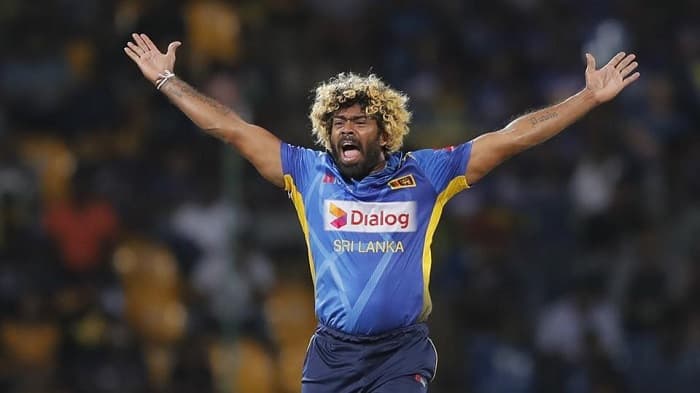 Lasith Malinga who is also known as "Slinga Malinga" belongs from Sri Lanka and is widely regarded as one of the greatest limited-overs bowlers of all time he is known to be the best bowler of IPL with a speed of 152.10 kmph. He captained the Sri Lanka team in the 2014 T20 World Cup. On 14th Sep 2021, he announced his retirement though apart from this he considers as Sri Lanka's best and strong player seeing his constant performance and everything Mumbai Indians were ready to take him as his bowling could cause problems to some of the batsmen.
Real Name; Separamadu Lasith Malinga
Birth Date; 28th August 1983
Born Place; Galle, Sri Lanka
Bowling; Right-arm fast
Speed; 152.10
6. Umesh Yadav
Umesh Yadav is an Indian cricketer who currently plays for the Vidarbha cricket team, Indian national team, and Delhi Capitals in the Indian Premier League. In the year 2010 he made his very first One Day International (ODI) debut against Zimbabwe, he is the highest wicket-taker for India and third highest overall in the 2015 ICC Cricket World Cup, he also holds the record of the highest strike rate in an innings in the test, Yadav has a speed of 151.09 kmph and now he is all set for upcoming IPL matches.
Real Name; Umeshkumar Tilak Yadav
Birth Date; 25th October 1987
Born Place; Nagpur, Maharashtra
Bowling; Right-arm fast
Speed; 151.56 kmph
7. Parvinder Awana
Parvinder Awana is an Indian former first-class cricketer who plays for Delhi in domestic cricket, he belongs to the Gurjar community he is a right-arm medium-pace bowler and was picked in the national squad for the fourth test against England and made his twnety20 International debut against the touring English side on 21 Dec 2012 and in 2018 he retired from cricket in all types of formats though he knows giving training his speed 151.05 kmph which was marked in IPL.
Real Name; Parvinder Awana
Birth Date; 19th July 1986
Born Place; Uttar Pradesh, India
Bowling; Right-arm fast medium
Speed; 151.05 kmph
8. Navdeep Saini
Navdeep Saini is an Indian cricketer who plays for Delhi for a real long time he is known as one of the best players of his generation and also he an inspiration to many people as he is one of the most hardworking and kind people who always gives his best performance in the matches and in IPL he has marked his name in top 10 highest bowling with the speed of 152.85
Real Name; Navdeep Amarjeet Saini
Bith Date; 23rd Nov, 1992
Born Place; Karnal, Haryana, India
Bowling; Right-arm fast
Speed; 152.85
9. Jofra Archer
Jofra Archer is a Barbadian-born English cricketer who represents England and Sussex, In April 2019 Archer was selected to play for the England team in limited over fixtures against Ireland and Pakistan, and at the same year he made his international debut apart from this he has also won the 2019 World Cup he is known for his fast bowling which has a speed of 153.62 he is known as the best bowler who scores and achieves many awards.
Real Name; Jofra Chioke Archer
Birth Date; 1st April 1985
Born Place; Bridgetown, Barbados
Bowling; Right-arm fast
Speed; 153.62
10. Pat Cummins
Pat Cummins is an Australian international cricketer who is currently the vice-captain of the Australia national team across all the formats, he is a fast bowler and capable lower-order-right handed batsman and captains the domestic cricket for New South Wales, he made his Test debut at the age of 18 in 2011 due to injuries he was not giving best and was resting but now he is back on the track his bowling speed is 153.56
Real Name; Patrick James Cummins
Birth Date; 8th May 1993
Born Place; New South Wales, Australia
Bowling; Right-arm fast
Speed; 153.56
Follow Us
[DISPLAY_ULTIMATE_SOCIAL_ICONS]