Indian Premier League (IPL) is an electrified tournament that fills fans with excitement it is also the shortest form of cricket just like T20, long sixers, fours fast century, the performance of new player all these are the points just because of which this tournament grasp the attention of Cricket fans. Check 10 Fastest Century Of IPL.
In T20 format scoring century is not an easy task because of limited time, the number of overs decreases, the scoring rate gets higher.
Top 10 Fastest Century Of IPL History
In this article, you get to know about 10 players who score the fastest century in IPL history. 3 Indian players are also glorifying in this list.
Chris Gayle creating history in IPL
In IPL Universe boss make the fastest century For his former team, Royal Challengers Bangalore, He totally scores five centuries for RCB.
He totally make six centuries in his IPL carrier till 2021, which contain two centuries in 2011. one century each respectively in 2012, 2013, 2015, and 2018.
Gayle totally plays 142 matches and score 4965 runs with a strike rate of 148.96 this score contain 357 6s and 405 4s.
Murali Vijay
Murali Vijay make his Indian premier league debut in 2009 he was one of the biggest players of the Chennai Super Kings in the early season of IPL,
In 2010 he create history against Rajasthan Royals by creating the fastest century. 2010 season he totally plays 15 matches.
where he make 458 runs with a strike rate of 156.84 it contains 46 4s 36 6s. If we talk about his Indian premiere league carrier he totally plays 106 matches and scores 2619 runs.
Sanath Jayasuriya fastest century in IPL
This Sri Lanka player make his debut in April 2008 with Mumbai Indians, he score a devastating 114 not out of just 48 balls for the Mumbai Indians against Chennai.
After this, he plays in two more IPL seasons but he play well only in his first tournament where he creates a memorable moment by scoring the fastest century.
If we talk about their Indian premiere league carrier he totally plays 31 matches and scores 332 runs, with a strike rate of 145.11 it contains 85 four and 39 sixers.
Mayank Agarwal
Mayank Agarwal is a right-handed batsman he plays for the Punjab Kings, after KL Rahul he is the important player on his team.
In 2019 he make two-fifty century but the year 2020 was lucky for Mayank he create history by making the fastest Century against Rajasthan Royals.
In 2020 he was one of the contenders for the Orange Cap that season he debut in the year 2011.
Mayank Agarwal totally play 98 matches and score 2062runs with strike rate of 135.74. It contain 195 four and 83 six.
David Warner
David Warner is an Australian player who plays left-handed as an opening batsman. In the Indian premier league, he plays for Sunrisers Hyderabad.
He becomes one of the most successful batsmen for his team, for two times he wins the Orange cap and scores 5000+ runs in this tournament.
In 2017 he perform well and win title, He scored a century against Kolkata Knight Riders in one of the games
This innings by Warner was one of the fastest 100 in IPL history.
He totally play 150 matches and scores 5449 run with a strike rate of 139.96, it constitutes 525fours and 201 sixer.
AB de Villiers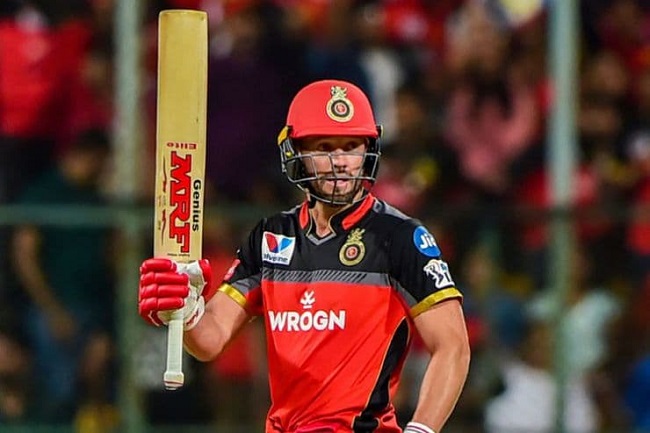 AB de Villiers player of South Africa started his Indian premier league in 2008 with Delhi Daredevils franchise.
He plays three seasons with this team which includes a century in the second season, in the first three seasons he scores 671 runs.
After Delhi he continues playing with RCB under the captaincy of Virat Kohli, not only this AB de Villiers and captain Virat Kohli played a partnership of over 200 runs.
In this match de Villiers create memorable moments by making the fastest century in IPL.
Villiers totally play 180 matches and score 5083 runs at a strike rate of 152.32 with help of three centuries.
Adam Gilchrist century in IPL
Adam Gilchrist former Australian player mainly play four season in this tournament, where he total play 82 matches, 48 for Deccan and 34 for Punjab kings
There is no doubt that he play few matches in IPL but apart from all these things he laid a good foundation for players.
He make his fastest century in first season of IPL after 2013 he is not active in this tournament.
Adam totally play 80 matches and score 2069 runs at strike rate of 138.39, which constitute 2 century.
David Miller
South African player David Miller is a left-handed middle-order batsman but in the Indian premier league, he plays for Rajasthan Royals.
Before Rajasthan royal he is captain of Kings XI Punjab his base prize is 6 crore, he play all matches in that season.
On 6 May 2013, David hit the third fastest hundred in IPL history. He scored 101 not out in 38 balls against RCB.
He totally play 87 matches and scored 1959 with strike rate of 137.66 constitute one century in 2013.
Yusuf pathan
Indian all rounder player Yusuf Pathan after domestic games started IPL in 2008 with Rajasthan Royals francisee.
At the beginning of this tournament, RR have the best squad they ever produced Yusuf is the key player of the team by his excellent performance he win the hearts of RR fans.
Yusuf Pathan make his fastest century in 2010 in favour of RR against Mumbai Indian in 37 balls this performance is unbelievable.
Now he is part of Kolkata Knight Riders, from 2008 to 19 he totally play 174 matches.
In this he scores 3204 runs at a strike rate of 142.97 with 262 fours and 158 six.