Globally, the Sports industry has been estimated to be worth over 623 billion U.S. dollars. Right now this indicates, that professional games are big business in today's world with money will be generated from different sources. So check out the Top 10 Richest Sports Leagues in the world Right Now.
These include events or ticket sales, stadium rentals, transfers, broadcasting deals, merchandise, sponsorships, and gambling.
Many sports fans frequently overlook the reality that their favorite team is primarily a big business. Sports business initiatives have proven to be a really profitable area of the entertainment market. They receive fantastic income from a variety of sources.
Check out the top 10 richest league in the world ranked by their yearly average revenue.
Top 10 Richest Sports Leagues In The World Right Now
10. UEFA Champions League
Revenue: $2.8 Billion
Every season, 32 teams selected based on their performances in their respective leagues get to compete in this competition. These teams are then drawn into eight groups of four teams using a certain algorithm.
Each team in a group then plays each other in a double round-robin system. A grand total of twenty-two clubs have won this prestigious competition since its inception in 1955
This is the highest crown of European League football that every team aspires to win. Real Madrid holds the record as the team with the most Champions League titles (13 European cups). BT Sports acquired the rights to broadcast every single Champion League and Europa League game. They are paying over £400m per year from 2021-2024.
9. Italy's Serie A
Revenue: $2.8 Billion
Serie A is Italy's top-flight football league which is very popular in Europe and among football fans generally. Napoli used to be the most expensive sports team in Serie A, but Juventus now holds that position. This has happened thanks to the mega transfer deal of superstar Cristiano Ronaldo. Other high-profile players such as Romelu Lukaku, and Tammy Abraham have joined the league among others.
Other than the EPL and the Bundesliga, the Italian Serie A broadcasting deal is one of the biggest. An improved broadcast deal signed in 2019 brings in a reported €1.3 billion every season.
8. Germany's Bundesliga
Revenue: $4.3 Billion
Looking at the numbers, it becomes clear that the German top-flight boasts the most loyal fans in the world. The turnout of spectators for every Bundesliga game is high. An average of 42,738 tickets is sold per game in the Bundesliga.
German football league announced recently, that its eighteen clubs' total revenue of over 4 billion euros ($4.33 billion) which is a 5.4 percent increase from the 2018 football Season.
7. La Liga Santander
Revenue : $4.5 Billion
The Spanish La Liga is the apex football league in Spain and 7th on our list of the most profitable sports leagues. Though La Liga is not as popular as the English Premier League, it is still home to football's two biggest teams Real Madrid and Barcelona.
La Liga pulls its revenue from commercial deals, transfer sales, match ticket sales, and most importantly broadcasting deals. La Liga club revenues rose by 20.6 percent during the 2017/18 campaign to reach a record €4.479 billion. But their revenue is going to decrease in the upcoming years due to the transfer of Lionel Messi to PSG.
6. National Hockey League
Revenue: $4.8 Billion
The National Hockey League, similar to other major sports may be one of the lesser sports in Northern America, but it still has a massive fanbase.   The NHL is still the biggest hockey league in the world generating revenue of €4.2 billion in the 2017-2018 season.
In the 2018/19 season, that number increased to $5.09 billion, with another (ten years right deal) with NBC and NBC SportsNet paying the sum of $2 billion, or $200 million per season.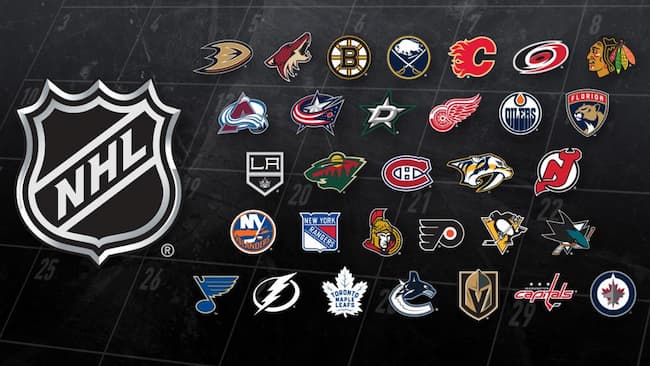 5. English Premier League
Revenue: $5.3 Billion
The Premier League may be light years behind American Sports, but it's the most-watched sports league globally, especially when it comes to football games. Teams involved in the Premier League game are restricted only to England and Wales, but still, it's followed by people all over the world.
Every club in the English top flight generates its revenue through commercial and sponsorship deals. The English Premier League generates its revenue via TV broadcasting rights, with about $5.3 billion. For instance, in 2016 a 3-year TV contract was signed by the Premier League worth $13.6 billion.
These funds were evenly shared among the 20 clubs in the league. In the 2016/17 season available data, the Premier League made €5.3 billion. The profits are expected to increase in the coming years with the transfer of players like Cristiano Ronaldo and Romelu Lukaku to Man United and Chelsea respectively.
4. National Basketball Association
Revenue: $10 Billion
When compared to the NFL and the MLB, the National Basketball Association enjoys worldwide popularity and fame, especially in North America. It comes as no surprise since basketball is currently sitting somewhere in the top five most-liked and followed sports globally, with an estimated number of 800 million global fans.
So, it is definitely expected that the biggest basketball league in the world would be in the top three of the most successful sports leagues in the world.
The NBA pulls its mammoth revenues from valuable deals signed with national TV broadcasters, generating the sum of $500 million in international media revenue. Estimation from Forbes shows that at least an NBA franchise is worth $1 billion and an average NBA team is worth $1.87 billion in 2019.
Fans' attendance and ticket sales reveal the consistent rise of NBA games without complaining about the prices. Big teams like the Los Angeles Lakers, New York Knicks, Chicago Bulls, and Golden State Warriors are all worth above $2 billion.
3. Major League Baseball
Revenue: $10.3 Billion
Baseball is another sport that does not really have a global fanbase, with the majority of its fans coming from North America. Yet as we've seen a few times already, having a large number of fans does not really mean you become the most profitable.
The MLB takes the second spot and it looks like it will be holding that position for years to come, with the way the league is growing.
MLB's gross revenue as of 1992 was $1.2 billion and since then, it has grown to $10.3 billion in 2018 and $10.7 billion in 2019. This means that each team that participated last season made a profit of more than $300 million.
Each season, popular baseball teams rake in millions from ticket sales, as the average ticket price per game in 2018 was $32.44. This shows how MLB has risen consistently every year since 2006. When it comes to sports franchises MLB is no match with the NFL as only 6 out of 50 most valuable teams come from this sports league.
2. Indian Premier League
Revenue: $11 Billion
Cricket is definitely not one of the most popular sports globally, and it is really very surprising to find it on our list of most valuable sports leagues. To have taken the 4th spot, with numbers well above the likes of hockey and even the best football leagues speak volumes about the Indian Premier League.
A league with just 8 teams that typically play for just two months in a whole year, still makes a whopping  $11 billion in revenue.
But when you consider the fact that India is home to 1.339 billion people and cricket is their favorite sport, you begin to see the big picture. The Indians are so passionate about the sport that, when there is an important cricket match, every other activity comes to a halt.
Because cricket is the most-watched TV broadcast in India. A major part of the Indian premier league annual revenue flows from broadcasting deals with Star India.
Betting has been another major source of revenue in all sports leagues, but the rate of IPL betting is particularly eye-catching.
Matchday attendance for IPL's games is also on the rise as well, with reports showing that the average number of spectators has been well above 32000 per game per week.
1. National Football League
Revenue: $18 Billion
The National Football League (NFL) takes the top spot on this list. Way ahead of European football which is the most recognized and popular sport globally. When you look at it from a financial perspective, the NFL is the king in town. With most of its fans from the US and Canada, there is hardly any interest outside the borders of these countries.
The NFL generated above $18 Billion in 2017 and 2018 while its revenue is expected to grow by $5 billion next year. The NFL has long-term contracts with television networks like ESPN, Fox, NBC, and several others. All of which account for the majority of its annual revenue. 
Half of its revenue is distributed to the 32 franchises with the NFL having 29 out of the 50 richest franchises in the world. While the NFL doesn't have the same international and social media reach as European football leagues, they certainly make more money than every single one of them.
Follow Us
[DISPLAY_ULTIMATE_SOCIAL_ICONS]