Vincent McMahon is the richest wrestler in the world in 2023 with a net worth of $2.3 Billion according to Forbes. Vincent is the CEO and chairman of World Wrestling Entertainment (WWE) which went public in 1999. Today, WWE programs are broadcasted all over 135 countries and in more than 30 languages.
If you guys have ever wondered how much your favorite wrestlers have made so far, you are in the right place! This article will discuss how much net worth do The Rock and our other favorite wrestlers have. So let's go through the list of the 30 richest wrestlers in the world as of 2021.
10. Hulk Hogan (Net Worth: $25 million)
Hulk Hogan is commonly considered the most recognizable wrestler in the world. He predominantly ruled the wrestling world in the 1980s.
Besides being a phenomenal wrestler, Hogan is also an actor, entrepreneur, musician, and television personality.
9. Stacy Keibler (Net Worth: $25 million)
Stacy began her career as a dancer, and a cheerleader before the wrestling bug bit her. After seven years long wrestling career, she left the ring to pursue acting.
Likewise, fans fondly remember her short romantic relationship with George Clooney in 2011. Keibler has a combined net worth of $25m with her current husband, Jared Pobre.
8. Kurt Angle (Net Worth: $25 million)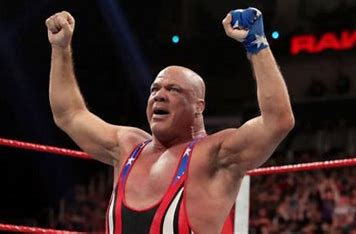 Kurt Angle is a retired professional wrestler who now works as a backstage producer in WWE. Besides that, he occasionally stars in movies.
Kurt is the only wrestler to win Olympic gold in WWE history, a feat which he achieved in the 1996 Atlanta Olympics.
Triple H once said, "Probably the fastest guy I've ever seen pick this business up," describing Kurt. His annual salary now is $600,000.
7. Brock Lesner (Net Worth: $28 million)
The talented Brock Lesner is a wrestler, mixed martial artist, and also a football player. He is best remembered as the eight times overall world champion.
After beginning his career with WWD in 2000, he soon became the youngest champion in the title's history.
6. Steve Austin (Net Worth: $30 million)
Steve debuted into WWF in 1995 and made his character of a handsome blonde man immortal.
Austin had some epic battles with the undertakers, the rock, and Shawn Michaels during his career. The former wrestler is inducted into the WWE hall of fame and lives a millionaire life with his family.
5. John Cena (Net Worth: $60 million)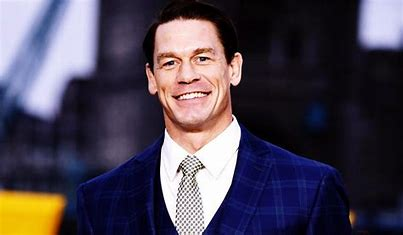 A living legend in WWE, John Cena is a 16 times world champion, New York Times bestseller, actor, and musician. There's barely anyone who doesn't know Cena or his iconic "You can't see me."
With $60 million in net worth, the fast and furious superstar is also well known for his philanthropic activities.
4. Stephanie McMahon (Net Worth: $150 million)
Stephanie is the daughter of Vince McMahon, the CEO of WWE. Currently, Stephanie owns 2.47% of the WWE stock.
When the WWE stock hit an all-time high, her total shares were worth $225 million. Likewise, Stephanie debuted in the arena in 1999 and is a one-time winner of the WWF championship.
3. Triple H (Net Worth: $150 million)
Professional wrestler, businessman, and actor Triple H is considered one of the greatest heel in WWE.
Fans eagerly remember the performance that made him win five world heavyweight champions and nine WWE championships.
Since he started to appear in the ring less, he has taken the role of executive vice president for Global Talent Strategy & Development for WWE. He earns an annual salary of $2.8 million.
2. Dwayne "The Rock" Johnson (Net Worth: $400 million)
Securing the number two spot on our list of the richest wrestlers is Dwayne Johnson. Popularly known as the rock, Dwayne has conquered the hearts of fans all over with both his wrestling and acting skills.
He was won the world championship ten times and the tag team championship five times.
He retired from his wrestling career in 2019 to devote all of his attention to acting.
1. Vince McMahon (Net Worth: $1 billion)
We hope that you are not surprised by seeing Vince at the top of the list! As the current CEO and chairman of WWE inc., it is a no-brainer that he makes more than anyone in the world of wrestling. An occasional wrestler himself, Vince owns 28.7 million shares of WWE. Besides his luxurious real estate investments, he also owns a yacht named 'sexy bitch.'
Follow Us
[DISPLAY_ULTIMATE_SOCIAL_ICONS]