WWE (World Wrestling Entertainment), Wrestling needs some mental and physical strength to perform in that ring and lose your opponent. You might have seen some of the wrestlers have a giant body and some of them are tall ones and in the era of the 1990s, 1970, 160, and 1980 are the giants were the order of the day. So Check Top 10 Tallest WWE Wrestlers.
As the generation is getting upgrade they are more into fitness but in these, we will have some wrestlers who will be giant and tall as there will be always needed for a monster man look in the ring and sometimes it get important to have unique personality so that we can remember. So now let's check out the complete list of the top 10 tallest WWE Wrestlers in the World.
ALSO READ: Top 10 Strongest Man In The World 2021
1. Jorge Gonzalez
Jorge is one of the tallest wrestlers with a height of 8 ft (2.4 m) he was very well known for his World Championship Wrestling by the name of El Gigante in the years 1989 and 1992 after some time he was suffering from a disease which is known as gigantism, due to which he was growing tall and his height becomes 8 ft. In the year 1993, he has a very great match at Royal Rumble.
2. André The Giant
Andre Rene Roussimoff who is popularly known as Andre The Giant he was a Frech Wrestler with a height of 7ft 4 in tall because of gigantism he was one of the best wrestlers and later he had been declaring with the term "The Eight Wonder In The World" his most popular match was during 1980 with Hulk Hogan which he won once and after a lot when big wrestlers where compare no one can be as good as he was.
3. Giant Silva
Paulo Cesar da Silva who is an ex-national basketball player, who played for the Brazilian team he has a very good career in that but later on he came to wrestler world and was popularly known as Giant Silva with the height of 7'2″ and in the year 2014 he was the six tallest wrestlers in the world.
4. The Great Khali
Dalip Singh Rana who is popularly known as The Great Khali he is an Indian-born American professional wrestler and former World Heavyweight champion. He is the first Indian to achieve to win a world-heavy weight championship in WWE records. His height is 7'1″ he didn't get much fame and popularity as from being India he never spoke much English also.
5. The Big Show
Big Show is an American Wrestler with a height of 7 ft. He is the only person to have held all four titles at least once in his career WCW Heavyweight title two times and the WWE Championship two times, He also manages to win title belts like Intercontinental, United States, and Hardcore Championship. From the beginning, it was seen that he is going to have a good career.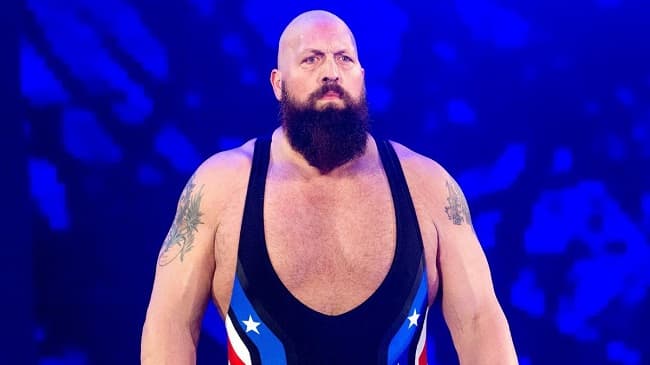 6. Kane
Glen Jacobs who is from Madrid, Spain, and now popularly known as Gane is a proficient WWE wrestler, he started his wrestling career around 1993 to 1994. Every time he enters in-ring he lights up more energy and always wins a match. Kane has been one of the most successful wrestlers he is the monster man in the ring with a height of 7 ft.
7. Big Cass
William Morrissey who is popularly known as Big Cass he was born in Queens, New York his height is 7 ft. He has been very professional about his career he has taken special training in Wrestling school of America withdrawn a proficient wrestler.
8. Robert Maillet
Robert Maillet is a Canadian entertainer, skill wrestler, he is especially known for his time span in the WWF from 1997 to 1999. He also uses to act under well-known name of Kurrgan as being the true part of the commission and oddities He is one of the best wrestlers one could have.
9. Kevin Nash
Kevin Nash is an American wrestler with the height of 6 ft and he is most popular for his time in WCW, WWF, and TNA he is a good wrestler in multiple rings, he has won various title belts starting from WWF World Intercontinental and Tag team championship. He also became the first person to win a fight against Goldberg to break his no-lose 173-0 streak.
10. The Undertaker
Mike William who is popularly known as The Dead Man is 6 feet 10 inches he belongs to Houston, he is one of the best wrestlers in the world. He is a seven World Heavyweight Champion withholding the WWE title belt four times and the World heavyweight title belt about 3 times.