Top 10 Worst UFC Injuries Ever That Are Disgusting
Sports injuries are part of the norm, and MMA, which is a combat sport, is no different. The world of MMA is a brutal world ruled by formidable combat athletes who are able to render a spine totally useless with few punches and slaps.
Bloody noses, swollen faces, crooked ankles are all too often a common sight in the ring. Despite the frequent sight of injuries associated with sports, there are rare fights that present horrific, painful and terrible injuries.
This article takes a look at the ten most gruesome and disgusting injuries in the Ultimate Fighting Championship.
10. Tim Sylvia's Breaker vs. Frank Mir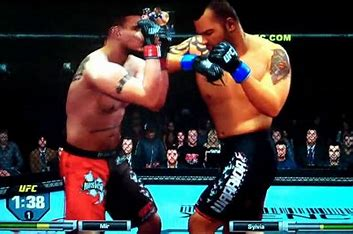 Mir is one of the biggest names and heavyweights in the sport of MMA. He is renowned for his artful submissive fighting style. Mir caused severe damage to opponents who refused to take advantage of his crafty submission in his prime, causing injury.
9. Rory MacDonald Injury vs. Robbie Lawler
It was a fight fans wouldn't easily forget. It was at UFC 189, former welterweight champion Robbie Lawler was against Rory McDonald. However, a heated altercation between the two fighters turned into a brutal brawl.
Within minutes, the flesh was bruised, the eyes swollen, and the faces stained with blood.
8. Shogun Rua Elbow Injury Against Mark Coleman I
In 2006, Pride FC in Japan was the center of attention for MMA. Shogun Rua versus Mark Coleman I, two rival fighters, clashed. A minute into the fight, Coleman implemented a move that saw Rua fall and break his arm in the most fascinating and deadly way imaginable.
It didn't stop there; despite Rua being down, Coleman followed the brutal fall with tons of strikes and bloody punches.
7. Mike Pierce Sprained ankle and knee against Rousimar Palhares
The fights between these two fighters, both of whom were skilled submission artists, turned out to be messy. Prior to the fight, Palhares had a long history of purposely clinging to his submission and rather than securing his victories over opponents who managed without injury.
6. Leslie Smith's Busted Cauliflower Ear vs. Jessica Eye
This happened between the MMA fighters at UFC 198. It was a terrible scene in the octagon. Both fighters were balanced and had come the distance with each other in the first round with no dominant superior.
However, 90 seconds into the second round, the fight took a sudden turn.
5. Mark Hominick's hematoma against Jose Aldo
On May 1, 2011, Jose Aldo made his first title defense against Mark Hominick at UFC 129. It was Hominick's first headline. The fights went on for five rounds and Jose Aldo successfully defended his title by unanimous decision.
However, the climax of the fight was several injuries and the brutal bruising suffered by Hominick.
4. Matt Mitrione's Swollen Eye vs. Travis Browne
The fight between Travis Browne and Matt Mitrione at UFC Night 81 saw one of the most gruesome and worst injuries in MMA history. The fight began on the game's balance scale. Browne, a top 10 heavyweight at the time, showed his worth.
Mitrione contained Browne perfectly and held his own until the third round when Browned escaped a furious punch to Mitrione's right eye, resulting in instant swelling.
3. Broken arm of Minotauro Nogueira against Frank Mir
It was yet another broken arm incident, but with a different opponent, Minotauro Nogueira. Mir had caught Minotauro in a tight kimura; obviously, Minotauro was at his limit. He defiantly refused to type, prompting an aggressive Mir to twist and slam his arm with menacing force that sent looks of terror across fans.
The referee had to stop the fight with the emerging winner from Mir.
2. Fractured Skull of Evangelista Santos vs. Michael Page
London's famous O2 Arena has hosted two demons in MMA, who saw half the devil fall in what will prove to be the last professional fight of his career. The fierce fight culminated in a formidable knockout after Page served Santos with an electrifying knee hitting his forehead.
The page instantly collapsed and was rushed to the hospital. The intensity of the strike had shattered his skull.
1. Broken Shin Bone by Anderson Silva vs. Chris Weidman
It's the most famous but one of the worst UFC injuries ever recorded in MMA history. It happened in December 2013 at UFC 168. Silva was then one of the big names among the pound-for-pound fighters in the world.
Five months earlier for the historic fight, his status as one of the best had suffered a credibility threat after Weidman defeated him to usurp the middleweight crown. The second fight was an opportunity for revenge and a chance to redeem his hard-hitting image as one of the fierce books for the Book Hunter.