It would be a mistake to think that only video gamers are ahead in terms of playing games these days. Mobile gamers are not far behind in the race to play this game. Whether it is something or not, India has come a long way in terms of playing games. Most gamers are billing from India. Check Top 5 Latest Online Mobile Game in India.
Even a few months ago it might not have been possible. But now it may not be possible to think of a game without India. But it is also true that it is not just that outside games are played in India. Now, many companies in India have also emerged as game developers.
Top 5 Latest Online Mobile Game in India?
In this condition, India is making its own game. And to be honest, it's a matter of pride. Honestly, there is absolutely no shortage of games on the Android platform in India. You have to see what your favorite genre is. Then you will find something to suit your taste.
Although quantity does not always translate into quality. Because now there are lots of games. It is very difficult to choose the good from the bad. It's just like separating the wheat from the husk.
So I have come up with a list of some games thinking about you. I've tried as much as I can to get the best out of it. So take a look-
5. Minecraft:
Build houses with blocks as you wish. Not just homes, you can build whatever you want. And that's only possible in Minecraft games. Yes, Minecraft is one of those games that comes out of nowhere. And, it shakes up the gaming industry to its core.
This game is considered one of the best in the crafting mechanics business. Not only this, with the mobile version of Minecraft you get cross support. This means that if you have a console and PC, you can also enjoy it with friends online there.
4. Grand theft auto-San Andreas:
As such, the GTA game is hugely popular. The PC and console versions of it are capable of turning your head. And its San Andreas series is considered the best of games. So far the excitement has been confined to PCs and consoles only.
But now it has spread to mobile. This classic game has been posted on mobile in almost all glory. In this condition, the game includes radio stations, vehicles, missions, and much more. Without a doubt, the main content of the game is the attraction of the game.
3. Among us:
I can say that the concept of this game is quite simple. You do not have to climb many hills to play the game. Basically, you play here with your teammates as astronauts in the spacecraft. Of course, this game is ideal for you if you are very interested in space. However, you will be assigned some tasks that you need to complete.
Here are some interesting turns and twists. Like one of your partners will betray you. His job is to kill everyone. You have to work on how each of you can survive. In a word, we can think of this game as the mystery of a detective murder set in space.
2. Garena free Fire: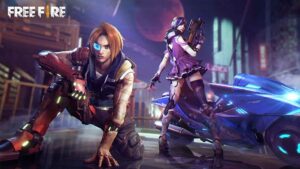 Oops! The awesome graphics in this game sometimes surprise me. Believe me, I find graphics and visuals to be incredibly beautiful. However, Free Fire is a free-to-play battle royal game. You witness some awesome visuals, graphics, active play, and sound.
How can I forget the characters of the game? They are incredible. Each character's different power, and different action, fascinate you. So play free fire without delay.
Call Of Duty:
I suddenly mentioned the name of a legendary game. It may be sudden but it is really a legend. If you want a perfect action-adventure, play Call of Duty. Although initially it was launched for free as a mobile exclusive.
After that, the excitement of Call of Duty started. The popularity of the game has not diminished since the game was released. And now Call of Duty Series 4 is about to come out. Hopefully, you understand why I put Call of Duty number one.
Follow Us
[DISPLAY_ULTIMATE_SOCIAL_ICONS]