The Australian team is one of greatest and best team in cricket world. The world witnesses records which were made and broke by Australian cricket team. Australia is the most successful team comparision to other nations they have many records under their belt. Australia holds some records that seems to be impossible to break in today's time.
Top Honours And World Records Of Australia Cricket Team- Complete Details
Top Records of Australia which were impossible to break these records are as follow-
1. Sir Don Bradman's Test average-
Bradman was the greatest players from Australia which were never produce by any other nations. He played 52 test matches in his career in which he make 6996 runs with an unbelievable average 99.94 this is the highest average ever by any batsman in test cricket. No one can came close to his record and no one likely to in upcoming years.
2. Shane Warne: Most Test runs without a Ton-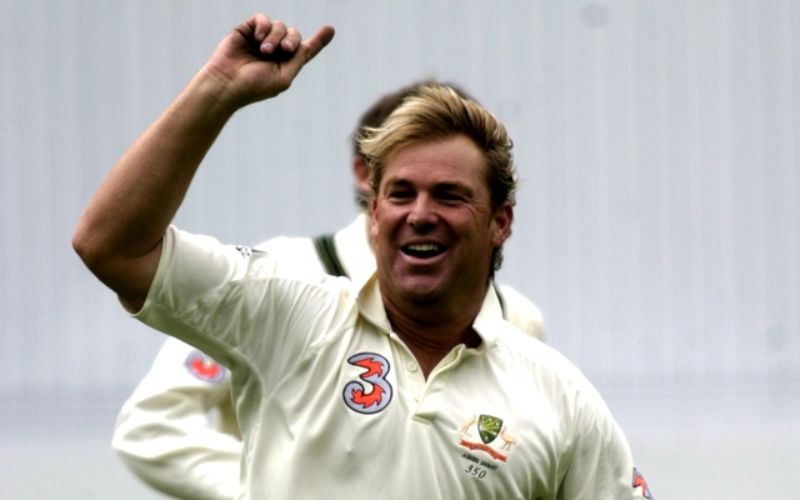 Australian Hall of Fame Shane Warne was the greatest player. He retired with 3154 runs which were make in 145 test matches with an average of 17.33. He's regarded as greatest leg spinner in cricket history. In his whole 16 years career he made many records but the weirdest records was scoring most test runs without getting any century, despite only crossing 50+ runs 12 times. He took 708 wickets in test career.
3. Three Consecutive World Cup Triumphs-
Australia cricket team has total five world cups also won their maiden T20 world cup in 2021 under Aaron Finch Captaincy. Australia has a record of winning three consecutive world cups in year 1999, 2003, 2007 under 2 different captain. 1999 World Cup was won by under the captaincy of Steve Waugh and 2003 and 2007 world cup won under the captaincy of Ricky Ponting.
4. Most number of Wickets in World Cup-
Glenn McGrath Australian legendary pacer have a remarkable records of taking most wicktes in ODI World Cup. He start his world cup debut in 1996 at the age of 26. McGrath played 250 ODI matches and takes 381 wickets in which 7 wicket hauls were included. He played 4 world cup for Australia and tooks 71 wickets with economy rate 3.96 in World cup. Glenn tooks 18 wickets in which 5 wicket hauls included in 1999 world cup.
5. Ricky Ponting: Most matches as ODI Captain-
Ponting regarded as the greatest captains of the all time. During his captaincy he led Australia in 230 ODI matches in which he won 165 matches with winning percentage of 76.14%. Ponting makes 13704 ODI runs and also makes total 71 centuries. Rikcy Ponting is one of best captains in World cricket. He has also records of winning 2 consecutive World Cup in year 2003 and 2007 as captain.
Honours Of Australia Cricket Team
Royal honours: Sovereign confers honours upon the Australia exercise of Royal Prerogative.
Order
Foundation
Motto
Officer(s)


Most Noble Order of the Garter
1348 – Edward III
Honi soit qui mal y pense
Shame upon him who thinks evil upon it
The Duke of Abercorn (Chancellor)
Knights/Ladies Companion (KG/LG): Richard Casey, Baron Casey (1969), Sir Paul Hasluck (1979), Sir Ninian Stephen (1994)


Most Ancient and Most Noble Order of the Thistle
1687 – James VII of Scotland
(James II of England)
Nemo me impune lacessit
No one provokes me with impunity
Vacant (Chancellor)
Knights/Ladies (KT/LT): Sir Robert Menzies (1963)



Order of Merit
1902 – Edward VII
For Merit
The Lord Fellowes (Registrar and Secretary)
Members (OM): Samuel Alexander (1930), Gilbert Murray (1941), Sir Macfarlane Burnet (1958), Sir Owen Dixon (1963), Howard Florey, Baron Florey (1965), Sir Sidney Nolan (1983), Dame Joan Sutherland (1991), Robert May, Baron May of Oxford (2002), John Howard (2012)


Royal Victorian Order
1896 – Victoria
Victoria
The Princess Royal (Grand Master)
The Lord Parker of Minsmere (Chancellor)
Knights/Dames Grand Cross (GCVO): Sir Paul Hasluck (1970), Sir John Kerr (1977), Sir Zelman Cowen (1980), Sir Ninian Stephen (1982), Sir William Heseltine (1990)
Knights/Dames Commander (KCVO/DCVO): Sir Brudenell White (1920), Sir Bertram Mackennal (1921), Sir George Pearce (1927), Sir Leighton Bracegirdle (1947), Sir Frank Berryman (1954), Sir Eric Harrison (1954), Sir John Lavarack (1954), Sir John Northcott (1954), Sir Percy Spender (1957), Sir Robert Jackson (1962), Sir Roy Dowling (1963), Sir Eric Woodward (1963), Sir Murray Tyrrell (1968), Sir Roden Cutler (1970), Sir Alan Mansfield (1970), Sir Reg Pollard (1970), Sir Stanley Burbury (1977), Sir Colin Hannah (1977), Sir Douglas Nicholls (1977), Sir James Scholtens (1977), Sir Wallace Kyle (1977), Sir Henry Winneke (1977), Sir John Yocklunn (1977), Sir Keith Seaman (1981), Sir James Ramsay (1981), Sir David Smith (1990)
Most Venerable Order of the Hospital of Saint John of Jerusalem
Royal charter 1888 – Victoria
Pro fide and Pro utilitate hominum
For the faith and For utility of men
The Duke of Gloucester (Grand Prior)
Bailiffs/Dames Grand Cross (GCStJ): Villis Raymond Marshall (1999), John David Spencer (2006), Neil Conn (2012), John Pearn (2014), Mark Compton (2017)
Queen Elizabeth II Golden Jubilee Medal (2002)
Awarded by the Queen to living holders of the Victoria Cross (2) and George Cross (1)
Awarded to: Edward Kenna, Keith Payne, Michael Pratt
Queen Elizabeth II Diamond Jubilee Medal (2012)
Awarded by the Queen to living holders of the Victoria Cross (1), Victoria Cross for Australia (3), George Cross (1) and the Cross of Valour (5)
Awarded to: Keith Payne, Mark Donaldson, Ben Roberts-Smith, Daniel Keighran, Michael Pratt, Darrell Tree, Victor Boscoe, Allan Sparkes, Timothy Britten, Richard Joyes
Queen Elizabeth II Platinum Jubilee Medal (2022)
Awarded by the Queen to living holders of the Victoria Cross (1), Victoria Cross for Australia (3), George Cross (1) and the Cross of Valour (5)
Awarded to: Keith Payne, Mark Donaldson, Ben Roberts-Smith, Daniel Keighran, Michael Pratt, Darrell Tree, Victor Boscoe, Allan Sparkes, Timothy Britten, Richard Joyes
King Charles III Coronation Medal (2023)
Awarded by the King to living holders of the Victoria Cross (1), Victoria Cross for Australia (3), George Cross (1) and the Cross of Valour (5)
Awarded to: Keith Payne, Mark Donaldson, Ben Roberts-Smith, Daniel Keighran, Michael Pratt, Darrell Tree, Victor Boscoe, Allan Sparkes, Timothy Britten, Richard Joyes
Imperial honours: Imperial Honours awarded to Australian
Order
Foundation
Motto
Officer(s)
Baronet/Baronetess
Sir Saul Samuel, 1st Baronet, recipient (1898)Sir Samuel Way, 1st Baronet, of Montefiore, in the Colony of South Australia (1899), extinct 1916Sir William Clarke, 1st Baronet, of Rupertswood, in the Colony of Victoria (1882), extant, Sir Rupert Grant Alexander Clarke, 4th Baronet (current holder)Sir Daniel Cooper, 1st Baronet, of Woollahra, in the Colony of New South Wales (1863), extant, Sir William Daniel Charles Cooper, 6th Baronet (current holder)Sir Charles Nicholson, 1st Baronet, of Luddenham, in the Colony of New South Wales (1859), extinct 1986
Most Honourable Order of the Bath
1725 – George I
Tria iuncta in uno
Three joined in one
Vacant (Great Master)
Air Chief Marshal Sir Stephen Dalton (King of Arms)
Knights/Dames Grand Cross (GCB): Sir George Reid (1916), Sir Isaac Isaacs (1937), Sir Arthur Longmore (1941), Sir Edmund Hudleston (1963), Sir Wallace Kyle (1966), Sir John Hackett (1967), Sir William Heseltine (1990)
Knights/Dames Commander (KCB/DCB): Sir William Bridges (1915), Sir Neville Howse (1917), Sir Harry Chauvel (1918), Sir Talbot Hobbs (1918), Sir John Monash (1918), Sir John Gellibrand (1919), Sir Thomas Glasgow (1919), Sir Charles Rosenthal (1919), Sir Brudenell White (1927), Sir George Hyde (1934), Sir Julius Bruche (1935), Sir Douglas Evill (1940), Sir Arthur Coningham (1941), Sir Thomas Blamey (1942), Sir Leslie Morshead (1942), Sir Peter Drummond (1943)
Most Distinguished Order of Saint Michael and Saint George
1818 – Prince George, Prince Regent
Auspicium melioris ævi
Token of a better age
The Duke of Kent (Grand Master)
The Baroness Ashton (Chancellor)
Sir Mark Lyall Grant (King of Arms)
Knights/Dames Grand Cross (GCMG): Sir Henry Ayers (1894), Sir Frederick Darley (1901), Sir John Forrest (1901), Sir Edmund Barton (1902), Sir John Madden (1906), Sir George Reid (1911), Sir Joseph Cook (1918), Sir Harry Chauvel (1919), Sir John Monash (1919), Sir Isaac Isaacs (1932), Sir John Higgins (1934), Sir John Latham (1935), Sir William Irvine (1936), Sir Robert Garran (1937), Sir Earle Page (1938), Sir James Mitchell (1947), Sir William McKell (1951), Sir Owen Dixon (1954), Sir Thomas Playford (1957), Sir Arthur Fadden (1958), Sir Garfield Barwick (1965), Richard Casey, Baron Casey (1965), Sir Paul Hasluck (1969), Sir John McEwen (1971), Sir Henry Bolte (1978), Sir Robert Askin (1975), Sir John Kerr (1976), Sir Zelman Cowen (1977), Sir John Gorton (1977), Sir William McMahon (1977), Sir Harry Gibbs (1981), Sir Ninian Stephen (1982)
Most Excellent Order of the British Empire
1917 – George V
For God and the Empire
Vacant (Grand Master)
Lieutenant General Sir Robert Fulton (King of Arms)
Knights/Dames Grand Cross (GBE): Dame Flora Reid (1917), Sir Owen Cox (1920), Sir Thomas Robinson (1920), Dame Mary Hughes (1922), Dame Nellie Melba (1927), Sir Robert Gibson (1932), Sir Thomas Blamey (1943), Sir Douglas Evill (1946), Dame Pattie Menzies (1954), Dame Enid Lyons (1957)
Order of the Companions of Honour
1917 – George V
In action faithful and in honour clear
None
Members (CH): Joseph Lyons (1936), Billy Hughes (1941), Sir Earle Page (1942), Richard Casey, Baron Casey (1944), Sir Robert Menzies (1951), Harold Holt (1967), Sir John McEwen (1969), Sir John Gorton (1971), Sir William McMahon (1972), Malcolm Fraser (1977), Doug Anthony (1981)
Knight Bachelor
Living Knights Bachelor: Sir Gustav Nossal (1977), Sir Roderick Carnegie (1978), Sir Andrew Grimwade (1980), Sir William Kearney (1982), Sir Eric Neal (1982), Sir Frank Moore (1983), Sir Graham McCamley (1986), Sir Leo Hielscher (1987), Sir Rod Eddington (2005), Sir Marc Feldmann (2010), Sir Trevor Garland (2010), Sir David Higgins (2011), Michael Hintze, Baron Hintze (2013), Sir Jonathan Mills (2013), Sir Chris Clarke (2015), Sir Lynton Crosby (2016), Sir Frank Lowy (2017), Sir Pascal Soriot (2022) All other Knights Bachelor
Read Also: England vs New Zealand, match prediction, dream 11, fantasy 11 tips, head-to-head, playing xi and probable 11, weather forecast, pitch report & fantasy cricket tips, where to watch England vs New Zealand, New Zealand in England, 2023 live telecast? Get complete details
Follow Us
[DISPLAY_ULTIMATE_SOCIAL_ICONS]