The Tennessee Titans cornerback Caleb Farley's North Carolina home was shaken by an explosion overnight. Farley's father, Robert M. Farley, unfortunately, passed away in the incident, and another person was hurt. A gas leak in Mooresville, which is located approximately 30 miles north of Charlotte, is thought to be what started the fire. A Titans representative confirmed that Farley was not present when the incident occurred. The question is Was Caleb Farley's Father's Death Accidental or Planned? We will try to analyze whether this statement is true or false. Let's have a look.
According to the news, Caleb Farley's Father Robert M Farley passed away in the incident. However, one person is also injured in this overnight incident. But there is no other injured person disclosed.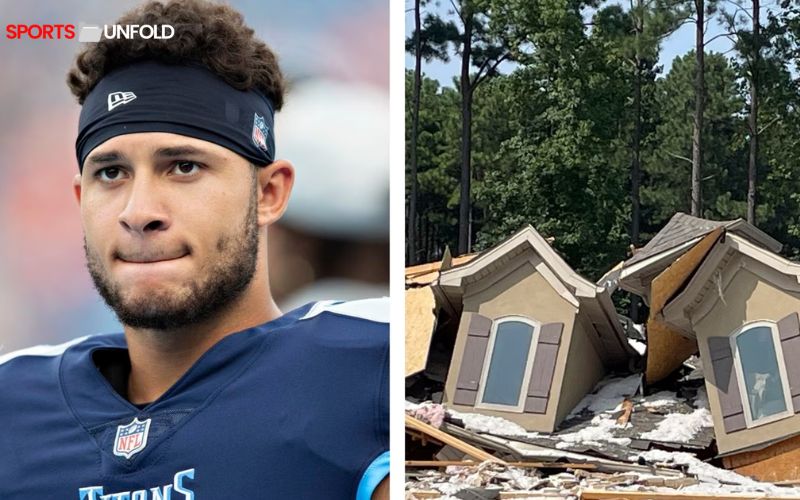 Although the exact cause of the explosion is still being investigated, it is suspected that the accumulated gas found an ignition source, causing the catastrophic explosion. The blaze, deemed accidental by local officials, occurred in a bedroom within the large property near Lake Norman.
Several authorities are working together to find the person or people who set off the explosion. Dominion Energy, a power business, is also helping investigators. The neighborhood is united in its support of Caleb Farley and everyone impacted by this tragic occurrence while the investigation is ongoing.
Upon learning of the passing of Caleb Farley's father, the Tennessee Titans expressed their support and condolences to their teammate. Titans coach Mike Vrabel briefed the team during practice, and the players gathered for a prayer time. The team is rallying behind Farley during this difficult time.
Read Also – Top 10 Most Popular Sports In The World 2023
Follow Us
[DISPLAY_ULTIMATE_SOCIAL_ICONS]