Washington National vs Philadelphia Phillies -prediction, odds, and other details
Washington National vs Philadelphia Phillies: The Washington Nationals are going to visit Philadelphia for their Third game of the series in National League East. The game is scheduled on 6 August Saturday and will begin after 7 PM. The series is already in the favor of Philadelphia with the lead of 2-0. Washington National lost their game against Philadelphia with 5 runs. 
The four-game battle is currently being dominated by Philadelphia but Washington Nationals have a chance to level the game in the next 2 matches. The Third game is going to start it's a good time to know the odds between Washington nationals and Philadelphia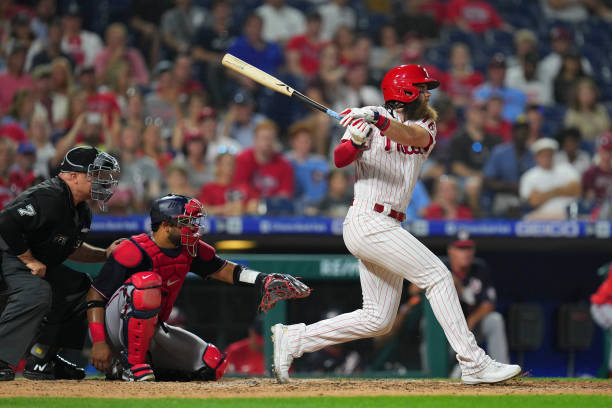 ODDS in the third game
Washington Nationals: +1.5 (-115)
Philadelphia Phillies: -1.5 (-104)
Washington Nationals have odds in positive while Philadelphia is negative despite winning the last two games.
Washington Nationals and Phillies picks and prediction
Final Washington Nationals Philadelphia Phillies Prediction & Pick: Philadelphia -1.5 (-104), over 9 (-102)
Nationals at Phillies projected starters with RHP Josiah Gray vs. RHP Kyle Gibson
Gray has posted a 1.28 WHIP with 7-7, 4.59 ERA, 3.8 BB/9, and 10.4 K/9 through 102 IP with 19 starts.
He owns over 4 careers with 3.86 ERA starts against the Phillies. He has also notched a 1.50 WHIP, and 6.75 ERA over his last 5 starts. He has a 2.45 road ERA and fared much better on the road with a 3.09 career road ERA this season.
Gibson has clocked a 1.23 WHIP, 6-4, 4.60 ERA, 2.6 BB/9, and 7.0 K/9 through 107 2/3 IP with 20 starts.
He last pitched on July 27, while on the bereavement list as he missed his scheduled start Tuesday. He has allowed a .743 OPS overall and a slightly worse .780 OPS.
when starting with 6+ days of rest. He owns an 8.79 ERA with his last 3 home starts.