Today we are living in a digital world. Approximately all the work of our daily life is being done by mobile phone. Online games attract children due to their nobility and animations. Even it is found that adults play more online than teenagers. Lockdown in the Corona pandemic, people's time is being spent on mobile even more. Mobile phones in India now is more accessible. Check Top 5 Most Downloaded Mobile Games in 2022.
India is a leading country for Gaming Apps. We are named in the top 5 countries of the world for online mobile game apps. The top 5 most downloaded games in the current year 2022 are as follows.
Top 5 Most Downloaded Mobile Game In 2022
5. Race Master 3D
Apps Size– 153 MB
Total Downloads– 50 Million+
Play Store Rating– 4.1
Age-based Rating– 3+
It is a car racing game, that gives the experience of virtual car driving. The game is very easy to play and provides a real driving challenge. It offers excitement and endless variation, a variety of cars, and dangerous rivals.
Players get speed, drama, and a whole lot more in this addictive casual driving game that's as intuitive as it is outrageous.
4. Candy Crush Saga
Apps Size– 83 MB
Total Downloads– 1 Billion+
Play Store Rating– 4.4
Age-based Rating– 3+
It is one of the sweetest puzzle games. Players have to blast candies to win the levels. This game is loved by millions of players worldwide. Spin Wheel Booster provides free tasty rewards and takes part in time-limited challenges.
Plan your moves by matching 3 or more candies in a row, using boosters wisely in order to overcome those extra sticky puzzles! Blast the chocolate and collect sweet candy across thousands of levels, guaranteed to have you craving more!
3. Roblox
Apps Size– 115 MB
Total Downloads– 500 Million+
Play Store Rating– 4.5
Age-based Rating– 7+
This game is a virtual universe that gives the opportunity of creating, share experiences with friends and be anything you can imagine. It always gives something new and exciting for the players to experience every day. Here we can play with friends and also with the legends online. Here we can challenge our friends also.
2. Subway Surfers
Apps Size– 123 MB
Total Downloads– 1 Billion+
Play Store Rating– 4.3
Age-based Rating– 7+
It contains vivid HD graphics, which is very cool. This game gives the facility of Hoverboard Surfing and also the chance of winning Paint powered jetpack.
It is the kind of adventure we find in the game. Here we can play with a Facebook friend and millions of players around the world. With 23.7 million+ downloads this year, it is the second most downloaded game in 2022 till now.
1. Garena Free Fire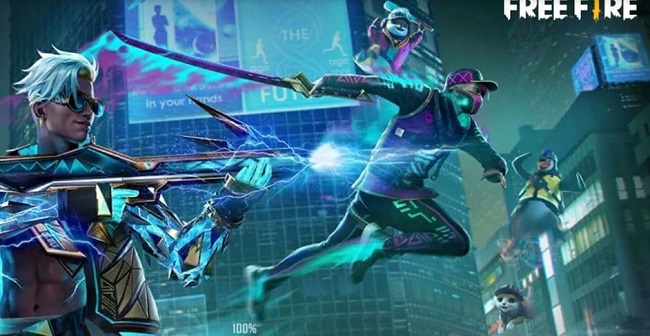 Apps Size– Currently banned in India
Total Downloads– 10 Billion
Play Store Rating– NA
Age-based Rating-NA
Gerena Free Fire is generally known as the Free Fire. The developer of the game is 111dots Studio. It is a battle royale game, the most downloaded game globally in 2019. Free Fire also made the record of 150 million+ daily active user's in AUG 2021. With the 24 million+ downloads this year, it is the most downloaded game across the world in 2022 till now.