As we know, PV Sindhu gave India a great start on the final day of the CWG 2022 by winning a gold medal in women's singles badminton. Sindhu defeated Canada's Michelle Li 21-15 and 21-13 in the last two to win her first individual gold medal at the Commonwealth Games.  Notably, Sindhu won a silver medal in singles at the last Commonwealth Games and a silver medal at the Asian Games in 2018. After her win, Australian batsman David Warner took to social media and congratulated Sindhu for winning her title.
Congratulating Sindhu, Warner said, "Well done, PV Sindhu, an amazing achievement on gold at the Commonwealth Games. "At the same time, his wife said that "Commendable effort."
After this message from Warner, Indian fans also went crazy for him, which is why Indians like David Warner.
Sindhu also gave a beautiful reply to this couple, which is going quite viral. After David and his wife comment Sindhu reply: "Thank you" with a gesture of hug emoji.
What does Sindhu say about her victory?
After winning the match in an interview, Sindhu said: "I've been waiting for this (gold) for a long time. Of course, I'm very happy. I've finally done it. From day one it was important to keep my pace up and be confident that I can do it."
"We've waited four years and we're finally here. The Commonwealth Games was really good for me, it was a good tournament."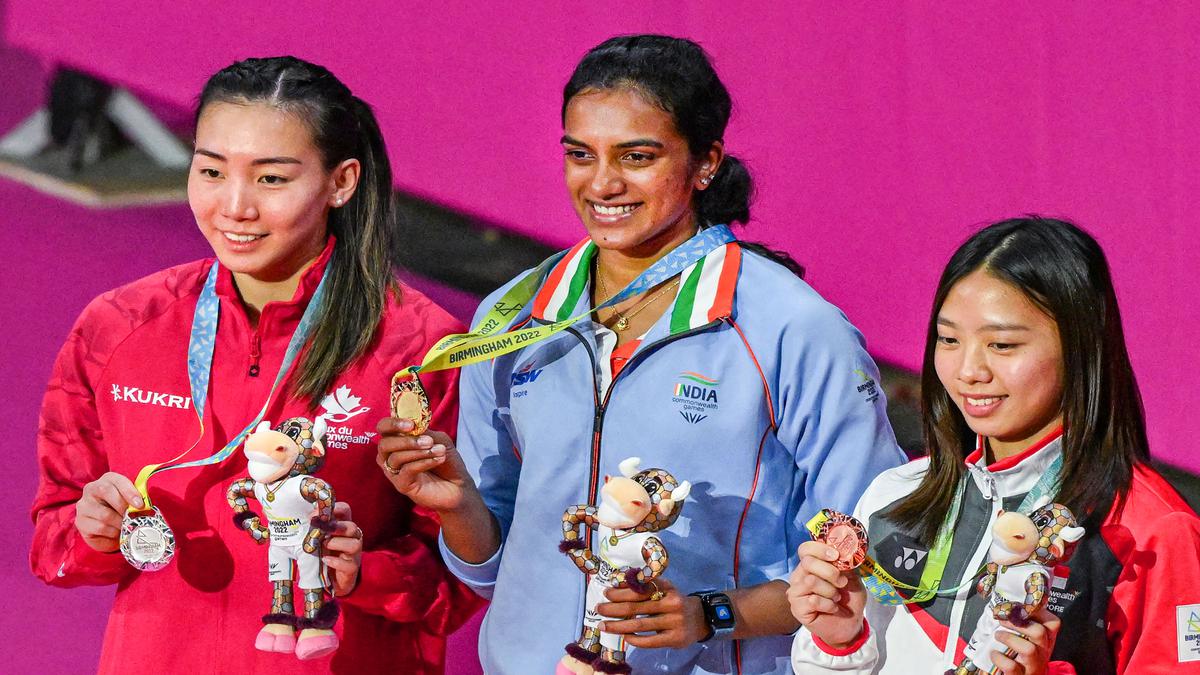 Contrary to the final score, Sindhu said that beating Li was not an easy task."  "It was very important to be very focused and on pace. We know each other's game. There are no easy points, so I ensured I was very focused even though I was leading."
How did PV Sindhu wins her CWG: 2022 TITLE?
Furthermore, in the first game, Mitchell tried to score points by playing closer to the net, while Sindhu was more aggressive. A shot to the left by Li made it 7-5 before the Canadian fired a shot to the right by Sindhu to make it 7-6. After the break, Sindhu grabbed three points in a row to take a 14-8 lead.  Michelle then dropped a forehand, causing her to smile in frustration. Mitchell had two backhand winners in a row, 14-17, but Sindhu took the first game with a body punch from a Canadian. The crowd felt the return of Mitchell, who won the longest rally of the match with a game-winning forehand.  However, Sindhu closed the door on her and secured a decent win with a crossover winner.
However, Sindhu won a silver medal at the 2016 Rio Olympics, followed by a bronze medal at the Tokyo Olympics. Sindhu won the gold medal in the 2018 CWG mixed team event. She also won a bronze medal in the women's singles at the 2014 Commonwealth Games. In the final, Sindhu, India's singles winner, had little trouble against her Canadian rival. We hope this context was helpful to share with us your thoughts through a comment below.