The University of Kentucky currently has the highest number of active players in the NBA with 29. That number is 5 more than second place, which is Duke with 24. This season, 3 former Kentucky Wildcats were named all-stars. It likely would've been more if not for the injuries to players like Karl-Anthony Towns or John Wall.
In this article, I will be doing my personal rankings of each former Kentucky player in the NBA from best to worst. The players will be separated into tiers as well. Furthermore, I will be elaborating a bit on how that player is performing in the NBA right now.
10. Anthony Davis, PF/C – 27 PPG, 9 RPG, 3 APG (Lakers)
Not only is Davis the best Kentucky player in the NBA, but he is also one of the best overall in the league. Many consider Davis to be a top 5 player in the NBA and a borderline MVP candidate. He looks to win a ring this season with LeBron James.
9. Karl-Anthony Towns, C – 26 PPG, 11 RPG, 4 APG (Timberwolves)
The second-place slot was a little more difficult to decide, but Towns won out. Karl is a top 3 Center in the NBA right now and is certainly the best offensive big man in the league. He has broken countless records and is still very young. There is a ton of room for Karl to grow, and I'm excited to see what he does in the rest of his career.
8. Devin Booker, SG – 26 PPG, 4 RPG, 7 APG (Suns)
Booker is one of the most prolific scorers in the NBA right now and is looking to build a contender in Phoenix. He made the all-star team this season and was also fetured in his third three point contest, which he has won before. Booker has a bright future ahead of him and ranks as a top 3 SG in the league. He's just getting started.
7. John Wall, PG – 21 PPG, 4 RPG, 9 APG (2018-19 Stats) (Wizards)
When healthy, John Wall is one of the best point guards in the NBA. He hasn't played this season due to injury, but I expect him to still be an all-star level player when he returns.
Wall is arguable the best playmaker in the league, and is an exceptional scorer as well. It's possible he never reaches his previous playing ability, but he's still an amazing player.
6. DeMarcus Cousins, C – (Career Stats) 21 PPG, 11 RPG, 2 APG (Lakers)
Boogie is a player who has been plagued with injuries in the last couple years, like his college teammate John Wall. When healthy, Cousins is one of the most dominant players in the NBA. With Anthony Davis in NOLA a couple years ago, Cousins was putting up 28 and 11 like it was nothing. Boogie will likely never reach that level again, but it's hard to discount what he's done over his career.
5. Bam Adebayo, C – 16 PPG, 11 RPG, 5 APG (Heat)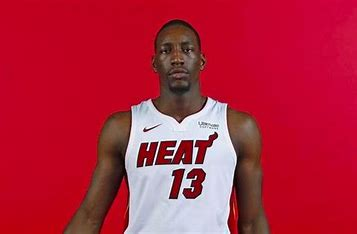 Bam made the all-star team for the first time in his career this season. He's a reliable scorer for the heat, but his rebounding and exceptional play-making ability make him special. He's a serviceable rim protector as well and can defend all 5 positions on the floor.
4. Shai Gilgeous-Alexander, PG/SG – 19 PPG, 6 RPG, 3 APG (Thunder)
Shai is in his second year as an NBA player, but has already proved to be a budding star. SGA is one of the best players on a solid Thunder squad, and is being mentored by Chris Paul, one of the greatest PG's in NBA history. As a long and lanky guard with through-the-roof basketball IQ, Shai is only going to get better.
3. De'Aaron Fox, PG – 20 PPG, 4 RPG, 7 APG (Kings)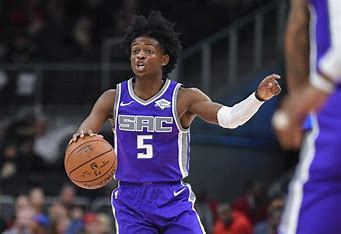 Fox is the closest thing to John Wall that the NBA has seen since Wall joined the league. His insane speed paired with a polished offensive game has made him a rising star in Sacramento. Fox may not be as good of a passer as Wall, but is getting better each year. Fox has star potential and should continue to develop nicely.
2. Jamal Murray, PG/SG – 19 PPG, 4 RPG, 5 APG (Nuggets)
Jamal Murray is the second best player on a championship contender in Denver. Other than Nikola Jokic, Murray is the primary name on that roster. His competitive nature and natural scoring ability combine to make a formidable weapon for the team. As a serviceable play-maker and defender, Murray is an asset for the Nuggets.
1. Julius Randle, PF – 19 PPG, 10 RPG, 3 APG (Knicks)
Randle has made a name for himself as one of the best offensive threats in the NBA at the PF position. His downhill style of play leads to a lot of agressive baskets through contact.
He's a solid ball-handler as well and can take opponents off the dribble with ease. He struggles defensively, but his offensive skillset is enough to make him valuable.