The best defenders in football history hardly get their due share of the credit. When the lists of the greatest players in football history are drawn up, it inevitably features forwards and midfielders. After all, they are getting on the end of goals and assists, which eventually helps win football matches.
This is also reflected in the fact that only three defenders in history have won the Ballon d'Or, the prize awarded to the best player in the world in a particular calendar year. The old phrase, 'Great attack wins you matches but strong defense wins you trophies,' might sound cliched, over-used, and out-of-time, but there's a strong truth to that claim.
Every successful team, be it Real Madrid's multiple Champions League wins, Manchester City's recent Premier League dominance, Bayern Munich's domestic triumphs, or Barcelona's other-worldly football, all of them were built on the back of a strong back line.
Defending is an art that has continually evolved with time. The days of traditional old-school, no-nonsense defending have become a relic of a bygone era. Modern defenders need to be quick and comfortable on the ball and actively participate in the buildup. Passing attributes are highly appreciated in the football world and defenders like Virgil Van Dijk, Sergio Ramos, Gerard Pique, Giorgio Chiellini, and Thiago Silva are carrying the flag for defenders currently.
But how many of them feature in the lists of the best defenders of all time ? Let us explore below:
5. Paolo Maldini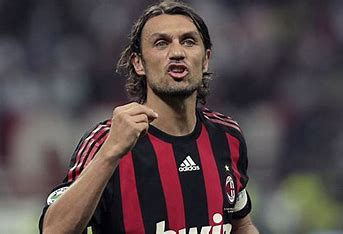 Unquestionably the greatest to ever do it, Paolo Maldini isn't merely the best defender in football history, he is also a rebel who changed people's perceptions of what defending actually meant. Prior to his legendary and storied career, many people had the idea that defending involved ugly sliding tackles, shirt pulls, or using force to push aside players off the ball.
However, Maldini showed that timing, anticipation, skill, and grace were as important attributes as physicality. A one-club man, in love with AC Milan, he played and won nearly everything the game had to offer.
Paolo Maldini had won two European Cups and three Champions League trophies in his glittering career. Maldini was regularly recognized as the greatest defender in the world and formed historic partnerships with Franco Baresi, Cafu, and Alessandro Nesta. Following his retirement, Milan retired his iconic number 3 shirt.
4. Philipp Lahm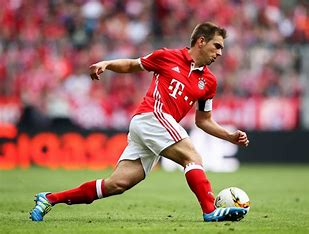 If German efficiency was a player, it would be Philipp Lahm. He was one of the faces of Bayern Munich since the turn of the century and quickly established himself as a dominant defender. Lahm witnessed a few lows with the Bavarian club before pulling them to the top of world football, a dominance that has continued in the years following his retirement in 2017.
One of the smartest footballers in history, Philipp Lahm famously captained them to a historic treble in 2013. He also enjoyed plenty of success with the German national team and they became a ruthless unit under his leadership. Lahm was an important part of the German side in three World Cups and lifted that elusive trophy in Brazil in 2014.
He also played the role of a defensive midfielder in the latter part of his career which shows his astuteness and versatility. Lahm was never sent off in his lengthy and high-profile career.
3. Roberto Carlos
Perhaps the most iconic left-back of all time, Roberto Carlos was famous for ripping apart defences with his powerful, pacey runs as well as his mean crosses from the left. Speed, aggression, great crossing technique, and dead-ball prowess that would make his countrymen Ronaldinho and Juninho proud, Roberto Carlos had a legendary career with Real Madrid and the Brazilian national team.
His incredible swerving banana free-kick has become legendary in world football and will be cherished for decades to come. The left-back won one World Cup, two Copa Americas, three UEFA Champions Leagues, and four La Ligas. Not bad.
2. Sergio Ramos
Although he has an ill reputation for being too aggressive and getting red-carded frequently, Sergio Ramos is also, perhaps, the most successful of modern centre-backs. Ramos' speed, physicality, tenacity and smart understanding of the game makes him a formidable challenge for any forward to handle. His duels with Lionel Messi for the greater part of a decade have been legendary.
The former Sevilla man lifted the World Cup with Spain in 2010 and also won two European Championships. He has also won four Champions League titles, three of them consecutively.
1. Carles Puyol
When you think of gutsy and brave, Carles Puyol is the first defender that probably comes to mind. He wasn't afraid to throw his body in the line of fire to protect his backline.
He was also a true disciplinarian while defending and formed world-class partnerships with Rafa Marquez and Gerard Pique in his Barcelona career. Carles Puyol also mentored the likes of Pique and Ramos in 2010, the year Spain won their first World Cup in history. He also won the Euro Cup in 2008.
Carles Puyol hung up his boots in 2014, having served Barcelona all his life. He ended his career with three Champions League and six La Liga titles and continues to inspire budding defenders across the world.