The European Cup season 2021/22 has started. Europe's best clubs compete in the Champions League, Europa League, and Conference League in the race for sporting success and millions. Check 10 Most Popular Football Club.
But there is also competition off the field. In social media, clubs compete for fans and followers and thus increasing worldwide popularity as well as rising merchandising and sponsoring revenues.
We have taken a closer look at the number of followers of the top European clubs and created a ranking of the teams with the most social media fans.
The decisive factor here is the number of followers of the official club accounts on Instagram, Facebook, Twitter, and TikTok.
Check out the most popular clubs of football right now.
Top 10 Most Popular Football Club In The World
1. Barcelona
Total: 272.9 million
Instagram: 95.4 million
Facebook: 103 million
Twitter: 36.1 million (English), 16.5 million (Spanish), 6 million (Catalan), 3.3 million (Arabic), 1.9 million (French), 1.2 million (Portuguese), 431,300 (Indonesian), 311,300 (Japanese), 605,700 (Turkish)
TikTok: 8.2 million
No club is more successful on TikTok than the Catalans, who, despite the disgraceful 2:8 in the Champions League against Bayern and the subsequent loss of Messi and sale of players like Griezmann, have reached the top and have a huge lead over the number three in the rankings.
So, while it hasn't been a good year for Barca on sporting terms with their first season without a trophy in twelve years, the social media trend continues to point upwards but it isn't expected to hold.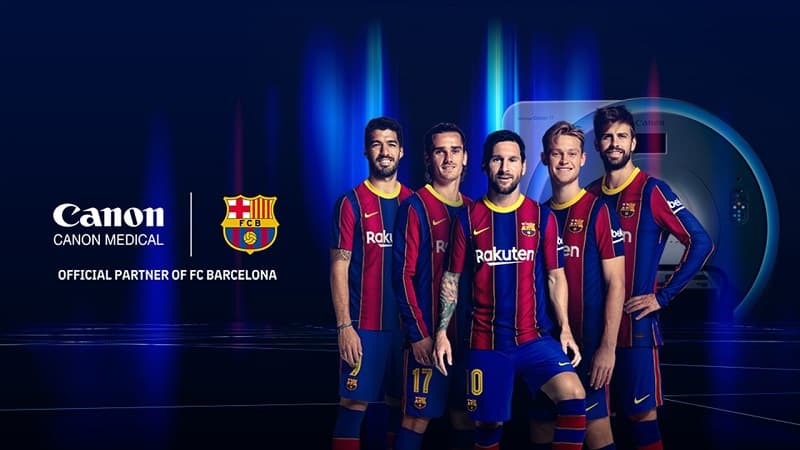 2. Real Madrid
Total: 271.6 million
Instagram: 96.5 million
Facebook: 111 million
Twitter: 36.6 million (Spanish), 12 million (English), 9.1 million (Arabic), 1.1 million (French), 386,000 (Japanese)
TikTok: 4.9 million
Real Madrid is the second most successful football club on social media at the end of the 2020/2021 season. Real are now separated from their arch-rivals FC Barcelona by only 1.3 million fans.
One reason: Real did not get off to a start on the video platform TikTok as good as Barca. The Spanish champion is very strong in the Arabic-speaking community. No other Western team has even come close to accumulating such a Twitter following.
3. Manchester United
Total: 143.1 million
Instagram: 39.9 million
Facebook: 73.3 million
Twitter: 25 million (English), 965,600 (Arabic), 842,100 (Indonesian), 819,800 (Spanish), 247,600 (Malaysian), 82,900 (Japanese) 40.700 (French)
TikTok: 1.9
In terms of social media, Manchester United is still number one in the English Premier League, although the team has not won the league or Champions League in years.
The success on the net is due in particular to the tens of millions of "old" Facebook followers from more successful days. Manchester United was the last team to launch their TikTok channel. The number of followers is expected to increase with the purchase of superstars such as Jadon Sancho and Cristiano Ronaldo.
4. Juventus
Total: 107.6 million
Instagram: 48 million
Facebook: 44.3 million
Twitter: 9 million (Italian), 2.3 million (English), 587,900 (Spanish), 301,200 (Indonesian), 269,000 (Arabic), 46,100 (Portuguese), 81.5 (Japan)
TikTok: 2.7 million
Juventus Turin climbed positions in the social media ranking compared to the previous year due to the presence of Ronaldo. The Italian record champion is the only team from its country in the top ten. On Instagram, only Real and Barca are more popular. But this is expected to decrease after the sale of Cristiano Ronaldo to Man united.
ALSO CHECK: Top 10 Highest Paid Football Manager In The World
5. Paris Saint German
Total: 94 million
Instagram: 34 million
Facebook: 42.6 million
Twitter: 8.9 million (French), 1.2 million (Arabic), 533,900 (English), 447,200 (Spanish), 328.900 (Portuguese), 61,100 (Indonesian), 24,800 (Japanese)
TikTok: 5.9 million
Although Paris Saint-Germain did not manage to win the Champions League against Bayern in the final 2 years ago, the French are one of the big winners in this year's ranking. Their popularity will surely see an upsurge after their transfer window which saw them get Sergio Ramos, Donnarumma, and Lionel Messi on a free transfer.
6. Chelsea
Total: 93.1 million
Instagram: 25.7 million
Facebook: 48.7 million
Twitter: 16.5 million (English), 211,300 (USA), 182.5 (Spanish)
TikTok: 1.8 million
Chelsea has seen an upsurge in their fan base all across the globe after their second Champions League Trophy. With the additions of players like Romelu Lukaku, their recent form suggests that their popularity would rise substantially over the years.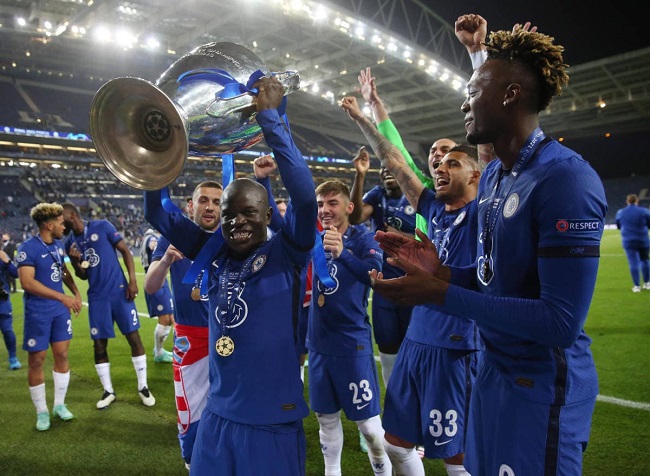 7. FC Liverpool
Total: 91.9 million
Instagram: 30.4 million
Facebook: 37.3 million
Twitter: 16.9 million (English), 2.1 million (Arabic), 723,200 (Thai), 201,700 (Indonesian), 260,000 (USA)
TikTok: 4 million
With their sixth Champions League and the first English league title in 30 years, Liverpool FC under manager Jürgen Klopp has fulfilled the great longing of the "Reds". And the social figures are also rising rapidly. Liverpool is gaining positions in the ranking compared to former years.
8. FC Bayern Munich
Total: 91.4 million
Instagram: 26.1 million
Facebook: 52.3 million.
Twitter: 5.4 million (German), 1.4 million (English), 713,600 (Spanish), 730,400 (Arabic), 314,500 (North America)
TikTok: 4.4 million
Despite the treble season and 7 million new social media followers within one year, FC Bayern loses positions in the ranking compared to last season. This is mainly due to the weakness of Twitter compared to the competition.
Very promising are the numbers of the Bavarians on the relatively new platform TikTok, where only Real, Paris Saint-Germain and Barca have more followers as football clubs.
9. Manchester City
Total: 75.4 million
Instagram: 23.1 million
Facebook: 39.9 million
Twitter: 9.4 million (English), 58,700 (USA)
TikTok: 2.9 million
Manchester City continues to grow steadily on social media with their premier league wins and the subsequent appearance in the champions league final. They overtook FC Arsenal in the course of the season and are expected to grow more with the transfer of Jack Grealish for a reported 100 million.
10. Arsenal
Total: 75.1 million
Instagram: 19.1 million
Facebook: 37.8 million
Twitter: 17.2 million (English), 93,600 (Spanish)
TikTok: 899,800
Arsenal FC is tenth in the standings, the "gunners" lost touch with the top teams: while last year the Londoners were almost on a par with Paris Saint-Germain or Liverpool, the gap is now considerable.
No other team in the top ten has gained as few social fans in 2020 as Arsenal. On TikTok, too, the club account is still relatively small. However, Arsenal, who once again failed to qualify for the Champions League, has had better days on the pitch as well.
Follow Us
[DISPLAY_ULTIMATE_SOCIAL_ICONS]