The world has seen many powerful man till now. So, the list of top 10 strongest man in the world is available. These top 10 strongest man are known for their physical strength and unbeatable records. These top 10 strongest man break records that others cannot break. All these strongest man come from weightlifting, powerlifting, strongman competition, and wrestling. Check out the top 10 strongest man in the world 2023 list here.
The Arnold Strongman Classic, World's Strongest Man, and many other strongman competitions are among the toughest strength competitions. The person who comes in the top 10 list and also in the competition is ultimately a strong person. He created feats and records that are not normal for humans. So here is the list of the top 10 strongest man in the world 2023. Zydrunas Savickas tops the list of top 10 strongest man.
1. Zydrunas Savickas:
Zydrunas Savickas is the Powerlifter and the current strongest man of 2023. He ranked 1st in the list of Top 10 Strongest Man in the World Ever. Zydrunas Savickas has several world records in his name. He has also won the Arnold Strongman Classic a record seven times (2003 to 2008 and 2014). Arnold Strongman Classic is known for the toughest and ultimate strength test.
For his uncountable records and his strength Zydrunas Savickas named as Strongest Man in the world right now. Zydrunas Savickas was Born on 15th July 1975 and he hails from Birzal, Lithuania. He wins in all major international strongman competitions. One of the unbreakable records of Zydrunas Savickas is the lift giant wooden log of 210 Kh (460 lb).
2. Brain Shaw:
Brain Shaw comes at the second position in the Top 10 Strongest Man in the World list. This strongest man was born on 26th February 1982 and he hails from Fort Lupton, Colorado, United States. He is the winner of the World's Strongest Man competitions in 2011,2013, 2015, and 2016. While he also holds the record of 442 kg deadlift and 510 kg deadlift with Hummer Tires. Brian Shaw finished the world's strongest man five times in the top three.
3. Bill Kazmaier:
Another American Strongest man ranked 3rd in the list of the top 10 strongest men in the world. Bill Kazmaeir holds numerous powerlifting and Strongman records on his name. Also, Bill Kazmaier won three Worlds Strongest Man Titles. He is widely considered to be one of the all-time greatest competitors in Srenth Competitions.
Bill Kazamaier World's Strongest Man Records 415 kg Deadlift without wrist straps, 1159 Kg Car Lift (two tires off the ground), and many extraordinary achievements on his name. He was born on 30th December 1953 and hails from Burlington, Wisconsin, in the United States.
4. Mark Henry:
Mark Henry is also a famous wrestler and he marks his name in popular WWE. He is an American Powerlifter, Olympic Weightlifter, Strongman, and retired professional Wrestler. Mark Henry holds many records in powerlifting and Strongman Competitions. Also, Mark Henry was a Two Time World Heavyweight Champion in the WWE Professional Wrestling Event.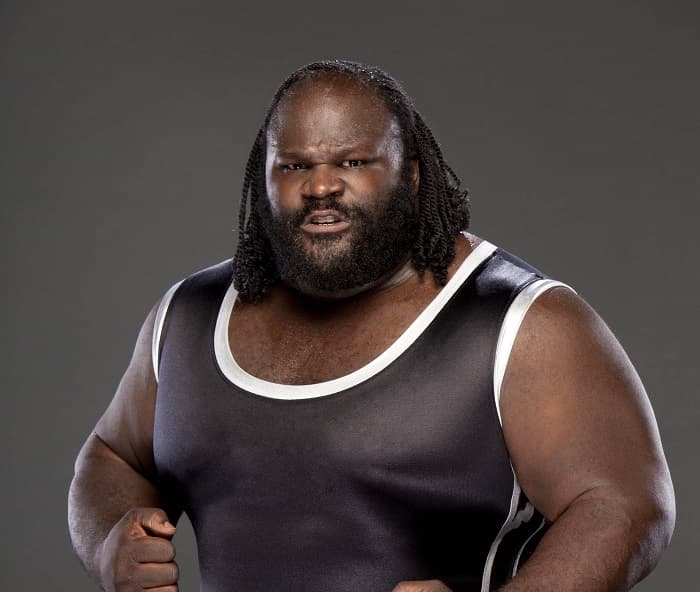 He Hails from Silsbee, Texas, in the United States, and was born on 12th June 1971. Mark Henry is the first man ever to win United States Weigtkufiting and Powerlifting Super Heavyweight Championships at the Same Time. He wins Arnold Strongman Classic in the year 2002. And becomes the first man in history to one-hand clean and push press the liftable Thomas Inch Dumbell.
5. Hafthor Bjornsson:
He is Powerlifter and 5th Strongest Man in the World. The First Person to win Arnold Strongman Classic, Europe's Strongest Man, and World's Strongest Man all these toughest competitions in the same calendar year. He is also a Professional Actor and also former Professional Basketball Player.
Hafthor Bjornsson is born in the year 1988 and he hails from Reykjavik, Iceland. He won the Strongest Man in Iceland in 2019 and Iceland's Strongest Man in 2011. 474 kg Elephant Bar Deadlift, Log Press-213 Kg and Tire Deadlift of 460 Kg, and many more Stromngman Personal Records are in the name of Hafthor Bjornsson.
6. Eddie Hall:
Eddie Hall is the winner of the World's Strongest Man in the year 2017. He is a British Former Strongman. Eddie Hall was born on 15th January 1988 and he hails from Newcastle-under-Lyme, Staffordshire, England. Along with Strongman, he is also a professional Actor. He features on Television on many Occasions.
In the year 2016, Eddie Hall stunned everyone with his deadlift- 500 kg under strongman rules. It is also the current Competiton World Record. After that Many Tried to break the Eddie Hall Deadlift record but everyone struggled and failed to break. Eddie Hall has many records on his name of them is Crossfit Isabel- 60 kg for 30 repetitions in just 50.9 seconds, it was also World Record.
7. Vasyl Virastyuk:
The Seventh Ranked Strongest Man in the World is Vasyl Virastyuk. He is a Ukrainian former Strongman and also a Ukrainian Politician. He was born on 22nd April 1974 and he hails from Ivano-Frankivsk, Ukraine. Virastyuk is a one-time winner of World's Strongest Man in the year 2004 and also in the 2003 competition he finished in 3rd Position.
Vasyl Virastyuk won Four Consecutive Ukraine's Strongest Man competition in 2000, 2001, 2002, and 2003. And also later in 2006 and 2007, he ranked 1st in Ukraine's Strongest Man. Along with these, he is also the winner of the International Federation of Strength Athletes Strongman World Championship in 2007.
8. Leonid Taraneko:
He is a world-famous Wight Lifter and hails from Malaryta, Byelorussian SSR, Soviet Union. Leonid Taraneko has numerous Weightlifting records in his name. His 266 kg clean and jerk in 1988 is the heaviest lift in the competition. This record is no longer World Record because of restrictive changes in weights but still, this lift is yet to be matched.
Leonid Taraneko won many gold records in the Olympic games, World Weightlifting Champions, European Weightlifting Cjhampisonhsips, USSR Weightlifting Championships, Summer Spartakiad of the Soviet Union, and Cup of the Soviet Union. He holds many more personal records in Wightliofiting Competitions.
9. Andy Bolton:
Andy Bolton is a British Powelfiter and Strong Man and he hails from Dewsbury, Yorkshire. He is popular for being the first man to lift a 1000 lb. deadlift in a powerlifting competition. Andy Bolton has the fourth-highest squad of all time 1213.43 Pounds and also third highest three-lift record 2,806.34 in history.
Bolton is also the first man to participate in his debut powerlifting competition at the age of 21. In the year 2002, Andy Bolton participates in Arnold Strongman Classica Competition. He finished in Fifth Position. He is the winner of WPC World Powerlifting Competitions in the years 2000, 2001, 2008.
10. Louis Uni:
Louis Uni ranked 10th in the World's Strongest Man in the World. He hails from french and born in the year 182. He was Popular for his Grip Strength. While he was also [opylar Wrestle in that era. Louis Uni is one of the all-time greats.
The Popular Strongman Louis Uni knew for his grip strength and large Hands. it helps him to lift the bars which they couldn't even fit their hand around. He competed against Batta in Lile Using 118 kg training car wheels. Batta could only lift it to his shoulder and resting it lightly on his chest for a minute. While Louis Uni lifts the weight easily.
Follow Us
[DISPLAY_ULTIMATE_SOCIAL_ICONS]