'Karthik can sit next to me as commentator..not in team': Jadeja's bold statement
As we know, team India has two months left on the trip to Australia for the T20 World Cup 2022. And while the auditions for a place in the final 15 are open to all but a few names, veterans and experts continue to voice their opinions on how it should be the team and who should be part of the team. Former Indian cricketer Ravindra Jadeja jumped on the bandwagon. And while he didn't pick the team definitively, he did indicate how he thinks the Indian team playing for XI should look for the big tournament.
In an interview, before the start of the fifth and final T20I match between Ind vs. WI in Florida on Sunday, Jadeja chose his bowling attack, consisting of three fast bowlers and a spinner. In particular, he picked Mohammed Shami, who has not played a single T20I match for India since the last World Cup and eliminated Bhuvneshwar Kumar, who has been the biggest wicket-taker for India during this period.
He said: 'I have included Shami in the team. So, I pick the bowlers first, and Shami is a safe option; however, with Bumrah, Arshdeep, and Chahal.  These are the four certainties. I have four guarantees in batting: Rishabh Pant, Hardik Pandya, Suryakumar Yadav, and Deepak Hooda.  For this bowling attack, you can choose between powerplay, mid overs, and death overs.  You can bowl anywhere.  Even for hitters, they're flexible."
What did the views Jadeja have for his team?
India has changed its approach to batting in T20I cricket; from a conservative point of view, India under Rohit Sharma has adopted an aggressive form of cricket. Pointing out India's new batting strategy, Jadeja said former India captain Kohli could be dropped from the team if they continue.
However, he explained that if India goes the way of MS Dhoni, the selectors will keep Kohli, and then Dinesh Karthik will also have to be picked in the XI.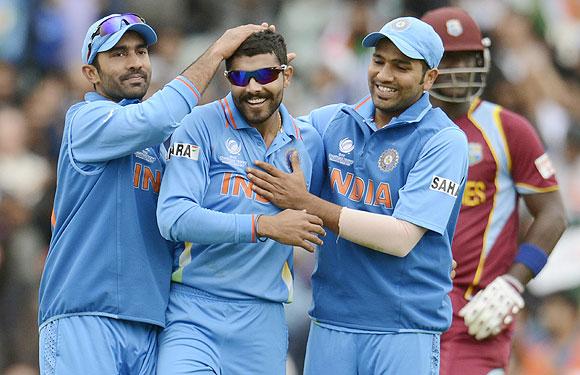 "Now, if you want to play like I've heard…aggressive, then you have to choose another way. If Virat Kohli and Rohit Sharma come, you need Dinesh Karthik at all costs. That's your insurance. But if you don't." I have either, so Dinesh Karthik has no job here. But I will not put Karthik there; he can sit next to me. He is very good as a commentator. But there, in the team, I will not choose him.
"Now the decision is whether you want to play Ravindra or Axar. If Dhoni is the style, add Kohli, Rohit, and Karthik. But in modern cricket, you have to leave Karthik. Maybe even Kohli depends on whether he is fit or not, he explained.
Other Information!!
Therefore, as we are aware, for Asia Cup, India is placed in Group A along with Pakistan and a qualified team. However, Group B consists of Sri Lanka, Afghanistan, and Bangladesh.
The tournament final will be held in Dubai on September 11; announcing the match on Twitter, BCCI secretary Jay Shah said: "The wait is over as the battle for Asian supremacy begins on August 27, and the crucial final will take place on September 11." However, the 15th edition of the Asian Cup will be ideal preparation before the ICC T20 World Cup.
The multinational Asian tournament was initially scheduled to be held in Sri Lanka.  However, the ongoing political turmoil in the island nation forced the event to be moved to the United Arab Emirates. The Asian Cricket Council (ACC) issued an official statement on Wednesday confirming the change in the host country. So, if you have any queries or suggestions for us, just leave a comment below.