Manipur vs mizoram round 5, plate match details, playing XI, Dream11, prediction, points table, weather forecast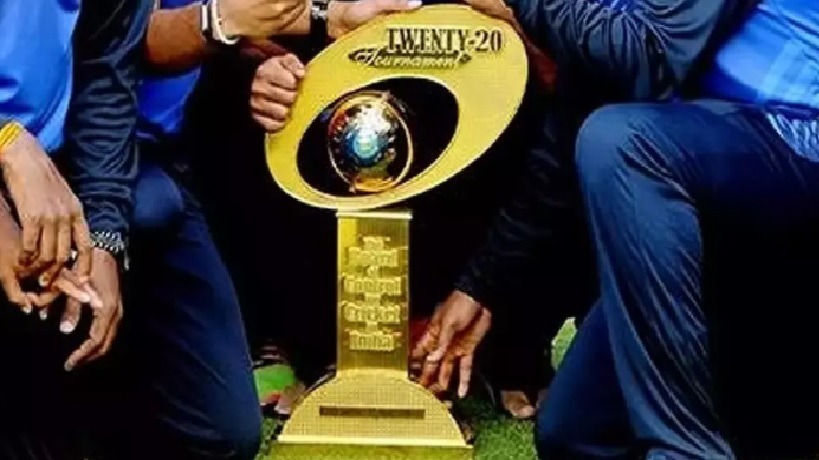 Maipur will be taking it over the Mizoram in the upcoming match of Syed Mushtaq Ali trophy 2021-22. The tournament is all set to roll out today at 01:00 PM in the Dr. Gokaraju Liala Gangaaraju ACA Cricket Ground, Vijayawada.

The fixture is going to be a Round 5 of the trophy in Plate. Manipur has played in total of 4 matches they are the winners of 1 match and lost 3 fixtures. They hold total of 4 points on table with NRR as -2.812.
Mizoram have played 4 matches and have lost all the 4 fixtures and they hold 0 points on the table. The NRR for the team is -1.665.
Check out more details about the Manipur vs Mizoram match details, prediction, playing XI, points table, dream11, weather forecast and other details here on this page.
Manipur vs Mizoram Match Details
The tournament is all set to roll out at the Syed Mushtaq Ali Trophy for 2021-22. The fixture is a Round 5, Plate where Manipur will be taking it over Mizoram.
It is a fixture rolling out today that is November 09, 2021 at 01:00PM.
Match: Manipur vs Mizoram
Match Details: Round 5, Plate, Syed Mushtaq Ali Trophy 2021-22
Date: November 09, 2021
Time: 01:00 PM
Venue: Dr. Gokaraju Laila Gangaaraju ACA Cricket Ground, Vijayawada
Manipur vs Mizoram Prediction
Looking at the game play it is predicted that the team that will be making it to win the series is the Manipur.
However, Mizoram has a good chance to fair up on the points table of the league.
Predicted Win: Manipur
The winner prediction is on the basis of analysis and final results will be out after the match.
Manipur vs Mizoram Team Squad
MANIPUR
Al Bashid Muhammed, Chongtham Ishworjit, Narisingh Yadav, Homendro Kabrambam, Sanatombaroy Laiphangbam, Bishworjit Konthoujam, L Kishan Singha, Langlonyamba Meitan Keishangbam, Johnson Singh, Karnajit Yumnam, Sunil Salam, Somorjit Salam, Rex Rajkumar, Bonny Chingangbam, Kishan Thokchom, Jayanta Sagatpam, Ajay Lamabam, Kangabam Singh, Nitesh Sedai
MIZORAM
Iqbal Abdulla, B Lalnunfela, Lalhruaizela, Lalmangaiha, Laledenthara, G Lalbiakvela, Taruwar Kohli, Uday Kaul, Khawhring Lalremruata, Zothanzuala, Bobby Zothansanga, Zomuansanga, Vikash Kumar, Andrew Vanlalhruaia, Rinsangzela Hmamte, Remruatdika Ralte, Lalhruai Ralte, Parvez Ahmed, Joseph Lalthankhuma, Lalrinchhana, Khawlhring Lalremruata
Manipur vs Mizoram Dream11
Updated Soon
Manipur vs Mizoram Points Table
| | | | | | |
| --- | --- | --- | --- | --- | --- |
| Plate | Matches Played | Won | Lost | Pts | NRR |
| Manipur | 04 | 01 | 03 | 04 | -2.812 |
| Mizoram | 04 | 00 | 04 | 00 | -1.665 |
Manipur vs Mizoram Weather Forecast
The temperature in Vijayawada, Andhra Pradesh will be varying between 24 degree Celsius to 29 degree Celsius.
It is going to be a partly cloudy and humidity in climate will be 60% and wind speed will be 11km/hr.
The precipitation in the climate will be 0% and there are no chances of hindrance in match due to climate.