Pakistan National cricket team is one of the most successful teams in International Cricketer. Also, Pakistan produced many great bowlers till now. So here are the complete details about the Top 10 Pakistan Cricketer's Wife name and their Profession. One of the most popular pairs of Pakistani Cricketer is Shoaib Malik and Sania Mirza. He married Sania Mirza who is a professional Indin tennis player. So check out below the complete list of Pakistan Cricket's Wife and their Professions. so check Pakistani Cricketers wife.
ALSO READ: The Most Popular Indias Cricketer Wifes And Their Profession
Top 10 Most Popular Hot Pakistani Cricketers wife and Her profession
1. Sania Mirza
Sania Mirza is well Known Indian Tennis Player. While Shoaib Malik represents Pakistan's team in international cricket matches. Sania Mirza tied the knot with Shoaib Malik in the year 2019. Sania Mirza won Six Grand Slam titles in her career. And overall 42 titles in Doubles Carrer. She is also Former Doubles Wolrd No. 1 and From 2003-2013 she was ranked as India's No. 1 Player.
2. Nazia Hafeez
Nazia Hafeez and Mohammad Hafeez tied the knot in the year 2007. Now the couple is parents to three children. Nazia Hafeez is also Cricket Fan.
3. Narjis Khatun
Narjis Khatun is the wife of Pakistani Pacer Mohammad Amir. Mohammad Amir and Narjis Khan married in the year 2016. Narjis Khatun Support Mohammad Amir in his tough times. Both came in contact when Amir was serving Ban from the cricket.
4. Nadia Afridi
Nadia Afridi is the wife of former Pakistan Cricket team Captain Shahid Afridi. Shahid Afridi married his maternal cousin Nadia Afridi in 2000. They are proud parents to Five Childrens including four daughters and Son. Nadia Afridi makes her public appearances in Hijab.
5. Shaniera Thompson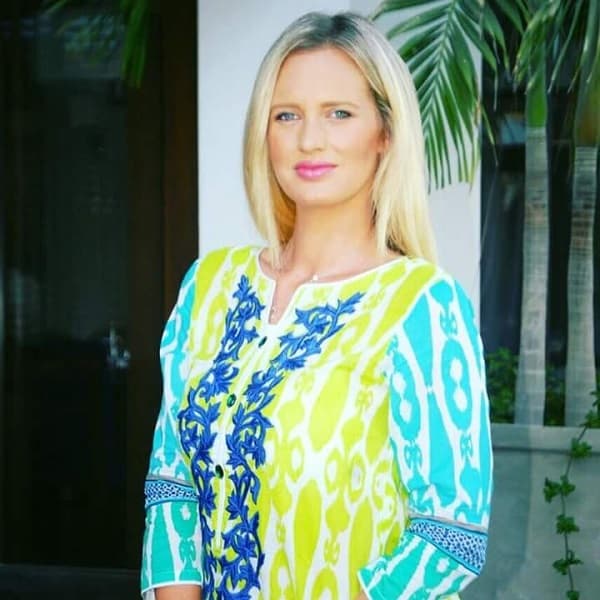 Shaniera Thompson tied the knot with Wasim Akram in 2013. Wasmi akram met Shainera Thomspon in 2011. Shaniera Thompson was a PR Consultant while Wasim Akram was a Commentator. And the couple is parents to a Daughter named Aiyla.
6. Sana Murad
Sana Murad and Ahmed Shezad are Childhood Friends. They tied the knot in the year 2015 and held in Lahore. The Couple has a Son named Ali Ahmed. Sana Murad
7. Ebba Quereshi
Ebba Quereshi is a British national and Azhar Mahmood is a former Pakistani All-Rounder. The Couple met during the 1999 Cricket World Cup. Ebba Qureshi is part of various charity activities in the UK. Currently, Ebba and Azhar live in London. They are parents to three children.
8. Shamia Arzoo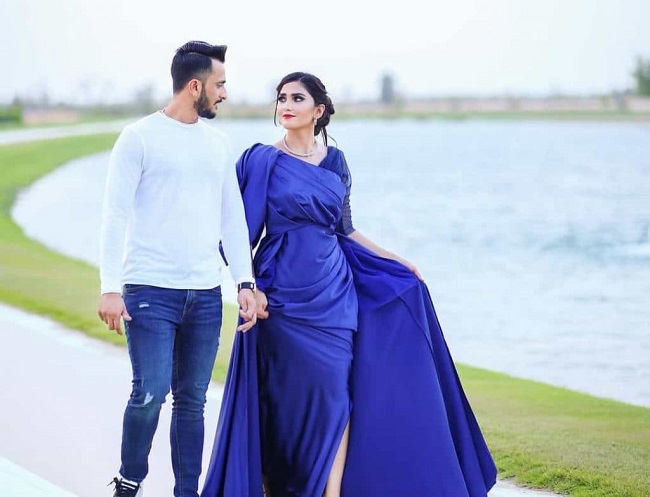 Hasan Ali tied the knot with Indian Origin Shamia Arzoo. Shamia Arzoo holds a degree in Aeronautics and Completed her education in England. They met first time when she was working as Flight Engineer with Emirates Airlines. Hasan Ali and Shamia Arzoo tied the knot in the year 2019.
9. Noor Amna
Noor Amna is the daughter of Former Pakistan leg-spinner Abdul Qadir. Umar Akmal And Noor Amna married in the year 2014. They are none parents to Daughter named Harleen Umar.
10. Saniya Ashfaq
Sania Ashfaq is a British Pakistani Girl. While Imad Wasim is wales born Pakistan Cricketer. The couple met during a cricket match. Imad Wasim is an emerging Pakistan Player in the current era. Sania Ashfaq and Imad Wasim married in the year 2019 and their Nikkah took place at Shah Faisal Mosque in Islamabad.