Rohan Bopanna represents India in professional tennis tournaments. He started playing tennis at a very early age and from 19 tennis became a priority fr Rohan Boppan. Whereas Rohan Boppan Debuted in 2002 in Davis Cup against Australia. He turned Pro in the year 2003. And since then he represents Indian at the highest level of Tennis Events. So the complete details about Rohan Bopanna Net Worth, Rankings and Career is available here.
Indian Professional Tennis Player Rohan Bopanna hails from Bangalore, in India. Currently most of the time Rohan Boppana features in Doubles. He also plays Singles matches. Rohan Bopanna is the 4th Indian to win Grand Slam Title. In French Open 2017, Gabriela Dabrowski (Can) and Rohan Boppana (Ind) won the Grand Slam Mixed Doubles finals. While in 2018 he maned to reach the finals of Grand Slam Mixed Doubles. While in the 2016 Rio Olympics Rohan Bopanna and Sani Mirza finished at 4th Place in Mixed Doubles events.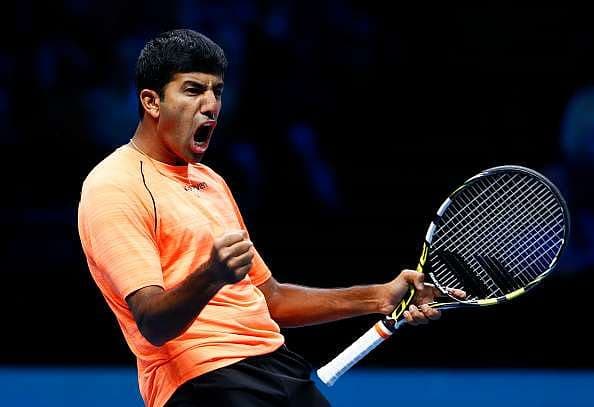 Rohan Bopanna Net Worth And Ranking:
The Net worth of Rohan Bopanna estimates at $5 Million. Rohan Bopanna is a Successful Indian tennis player and representing India for a Long Period of Time. While he is also popular on Social Media platforms Twitter and Facebook. Till now Rohan Bopanna managed to win a Prize Money worth $4,388,047. Including per match fees, Awards and ChampionshipsRohan Bopanna's Income also comes from his Restaurant.
Why he lost Medal Opportunity?
In the upcoming Tokyo Olympics 2020, Sania Mirza and Ankita Raina in Women's Doubles and Sumit Nagal in Men's Singles will present India. There will be no Chance for Rohan Bopanna in the upcoming Tokyo Olympics 2020. Rohan Bopanna and partner Dviji Sharan failed to make the cut for Tokyo Olympics 2020 because of their low combined rank. And he lost the medal opportunity in this Olympics as the Bopanna was very close in the Previous Olympics.
Recently Ravi Bopanna tweed about the same topics in accordance with AITA. He Sated that ITF has never accepted an entry for Sumit Nagal and Rohan Boppana. And it was already clear that there will be no changes was allowed after that nomination deadline. So accused AITA mislead players by claiming that the Pair stilled had a chance to make the cut for Tokyo 2020. While AITA denied the allegation and said they were trying to help him since he could not qualify on his own.
Rohan Bopanna's Rankings:
Currently, Rohan Bopanna's Ranking in ATP tour is 41 with 2635 points. While the highest-ranking he reached in ATP Tour is 3rd. On the other hand, the best ranking of Rohan Bopanna in Singles is 213. Rohan Bopanna is one of the most successful Indian Tennis players in Doubles. And he also won many prestigious titles in Doubles Events. In Mixed Doubles French Open 2017 Winner, Australia Open 2018 Runner-ups, and in Grand Slam Doubles US Open 2010 Runner-Up, Wimbledon 2013, 2015 Semi-finalists.
Awards and Achievements:
Arjuna Award for Lawn Tennis
Ekalavya Award by the Government of Karnataka
Arthur Ashe Humanitarian of the year in 2010
Image of the year Award by Peace and Sports
Champion of French Open Mixed Doubles 2017