Rohit Sharma is not going to become part of the ODI match against South Africa, due to all these reasons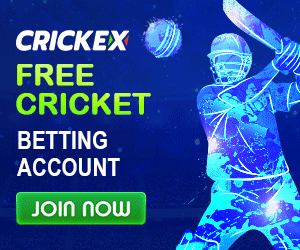 Rohit Sharma and Virat Kohli are not part of India in 2nd test match against South Africa where batters shed away in front of South African Bowlers.
After this cricket fans are waiting for Rohit Sharma and Virat Kohli, the earlier hitman was also not part of a team in the Test series due to a hamstring injury.
A series of 3 ODIs will be played between India and South Africa from January 19. Rohit Sharma is also not a part of this series due to injury.
Rohit Sharma and these players are suffering from injuries
Due to knee injury and hamstring injury, Rohit was unable to play some matches in IPL 2021 and also in India's tour of Australia last year. Due to this injury, he could not even go on the tour of South Africa.
He is currently busy achieving his fitness in the National Cricket Academy. His focus is on losing weight. For this, he is following a special routine. Its effect is also visible.
Experts in NCA have asked Rohit Sharma to lose weight.
This will not put extra pressure on his knees and muscles and he will not have to be out of the team due to the same type of injury again and again.
Here he is currently training with Ravindra Jadeja, Shikhar Dhawan, Bhuvneshwar Kumar, and Sanju Samson.
Over Weight and injuries are main problem of Rohit Sharma
Rohit Sharma is going through fitness issues ever since he became the new captain of the ODI team in place of Virat Kohli.
For this reason, he was first ruled out of the Test series against South Africa and will not be a part of the ODI series starting on January 19.
Nowadays Hitman is at National Cricket Academy in Bangalore, he is trying to lose his 5-6 kg weight.
Shikhar Dhawan, share a picture of himself with Rohit Sharma and Bhuvneshwar Kumar on his Instagram, in which the weight of the hitman is seen less than before.
Apart from Rohit, Ravindra Jadeja is also completing his rehabilitation at NCA because.
Rohit Sharma chooses as Captain of ODI matches
BCCI has appointed KL Rahul as the captain of the team for the ODI series against South Africa after the injury of Rohit Sharma.
Jasprit Bumrah becomes the vice-captain of the team. Jasprit and Rahul are currently playing the same role in the Johannesburg Test against South Africa.
Because regular captain Virat Kohli is out of this Test due to back stiffness and Rohit has not come on this tour due to injury already.
In 2nd test match, Virat Kohli is not available in this case KL Rahul becomes the Test captain and now the same things are going on in ODI matches because of Rohit Sharma.
Apart from KL Rahul and Ashwin, no batsman is able to prove themselves against South African bowlers.
Now all responsibility is on Mohammad Shami, Bumrah, and Ashwin. In the first inning, India makes 202 runs.